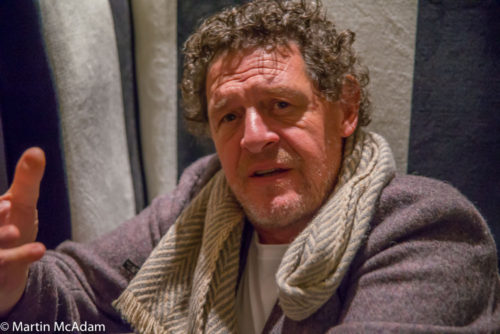 Only a couple of months ago the Hilton Edinburgh Carlton opened its doors having taken over the former Carlton Highland Hotel on North Bridge. Now they have a new steakhouse – and the man whose name is above the door was in Edinburgh today.
Marco Pierre White is one of those celebrity chefs who became well-known to us all in the last couple of decades. He is big on simple cooking however as he told us when we met him signing copies of his new cookery book for lunchtime guests.
We met Marco Pierre White who told us how to cook the perfect steak… @hiltonedcarlton pic.twitter.com/O2ImYiIypW

— Edinburgh Reporter (@EdinReporter) October 29, 2016
His book, Essentially Marco, is full of simple tips for the home cook, featuring easy to make dishes and getting rid of the time-consuming parts that professional chefs usually love.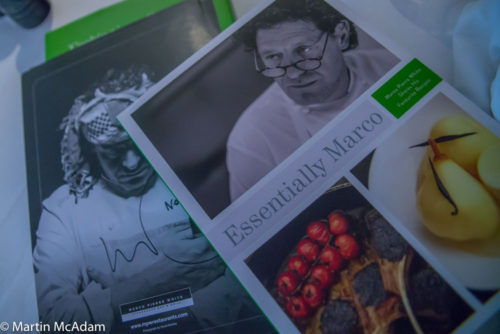 Commenting on his new cookbook, Marco said: "The idea behind Essentially Marco is to show people that they don't need to be a professional chef in order to create delicious and hearty dishes that can feed the whole family.
"A lot of the dishes I cover in my latest cookbook can be easily prepared at home, and guests at MPW Steakhouse Bar & Grill in Edinburgh will be able to experience some of these cooking techniques during my visit."
Claire Livingston, general manager at Hilton Edinburgh Carlton, said: "It's an absolute honour to be a part of the launch of Marco's latest cookbook, and I'm sure guests will relish the opportunity to meet Marco, and take home a signed copy of the book before it has been released in the UK.
"Diners will also have the chance to enjoy a delicious three-course meal, so it is definitely not one to be missed for food lovers and Marco Pierre White fans alike."
We were treated to a three course lunch at Marco Pierre White where the staff are delightfully down to earth and helpful. The food was exquisitely prepared and presented, although, and I am not sure if this is a criticism, the portions are quite large!
The usual price for today's lunch was £35 per person. But there are plenty of special offers on the menu – you can have a three course dinner for £25. Have a look at the website here.
T 0131 472 3022 to book a table.