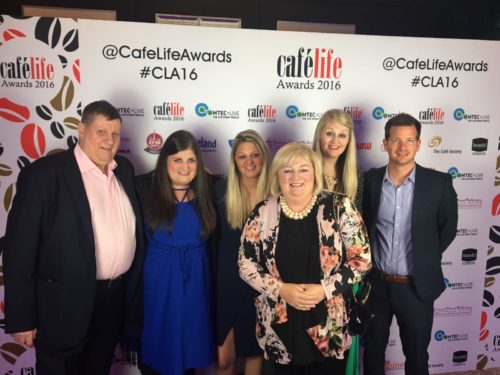 Mimi's Bakehouse have struck gold at the Cafélife Awards in London last night. The awards celebrate and recognise excellence and innovation in the very popular café and coffee bar industry.
With Mimi's being nominated for two awards, Team Mimi's attended the awards at the Lancaster London hotel to not only be award one gold but two gold awards for two of their cafés.
Mimi's latest venture, Mimi's Bakehouse Corstorphine, won the first Gold for Independent Café Design. Mimi's Corstorphine first opened its doors in February this year and is already being recognised nationally for the Mimi's experience which customers enjoy whilst visiting.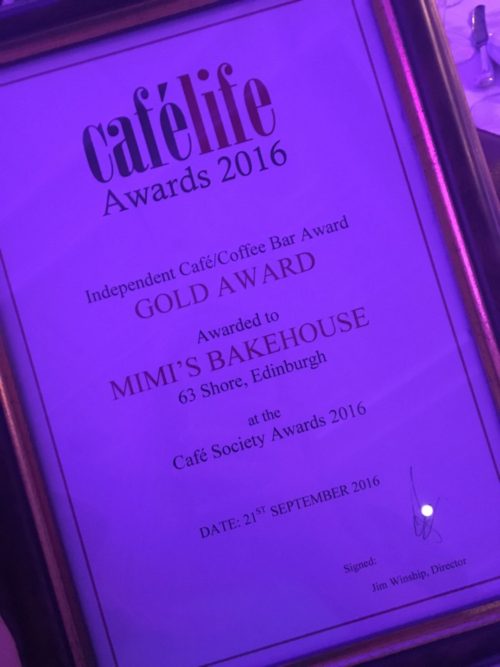 Having almost recovered from the excitement of winning one Gold, they won another!  This time it was for Mimi's Bakehouse in Leith, the big sister of the three stores, being awarded the independent café of the year. This not only recognises the atmosphere and delicious delights offered in Mimi's, but also what Mimi herself has brought to the industry.
A spokesman for Mimi's said: "It was an evening filled with excitement and celebration for everyone at Mimi's, one that we are truly proud of. Mimi's Bakehosue Corstorphine has received its first award and has only been open 7 months along with us being acknowledged for our contributions to the industry nationally is something we are extremely proud of. Thank you Cafélife and London, until next year."