A large and energetic protest began around 10 am this morning outside the Central Halls in Tollcross where an Israeli cultural fringe event is being held.
The event, called the Shalom Festival, celebrates Israeli music, food and culture and aims to promote peace and understanding by "building cultural bridges" between Israel and Scotland.
I went down to @ShalomFestival on Tollcross today to find out what it was about + speak to the people protesting it pic.twitter.com/PuoIjkbsYL

— Ailean Beaton (@AileanBeaton) August 17, 2016
The event has been put on by volunteers and the pro-Israel organisation Stand With Us features various stalls showcasing Israeli products and demonstrations of traditional cooking and martial arts. The event is set to run throughout the day and into the evening, concluding at 10pm.
The protest in response has been staged by various organisations including Scottish Solidarity with Palestine campaign and the Edinburgh Radical Communist group. Activists were seen waving Palestinian flags, which also adorned many streetlights and railings, and chanting slogans such as "Your tickets are covered with Palestinian blood" as well as shouting "Shame on you" at visitors to the event.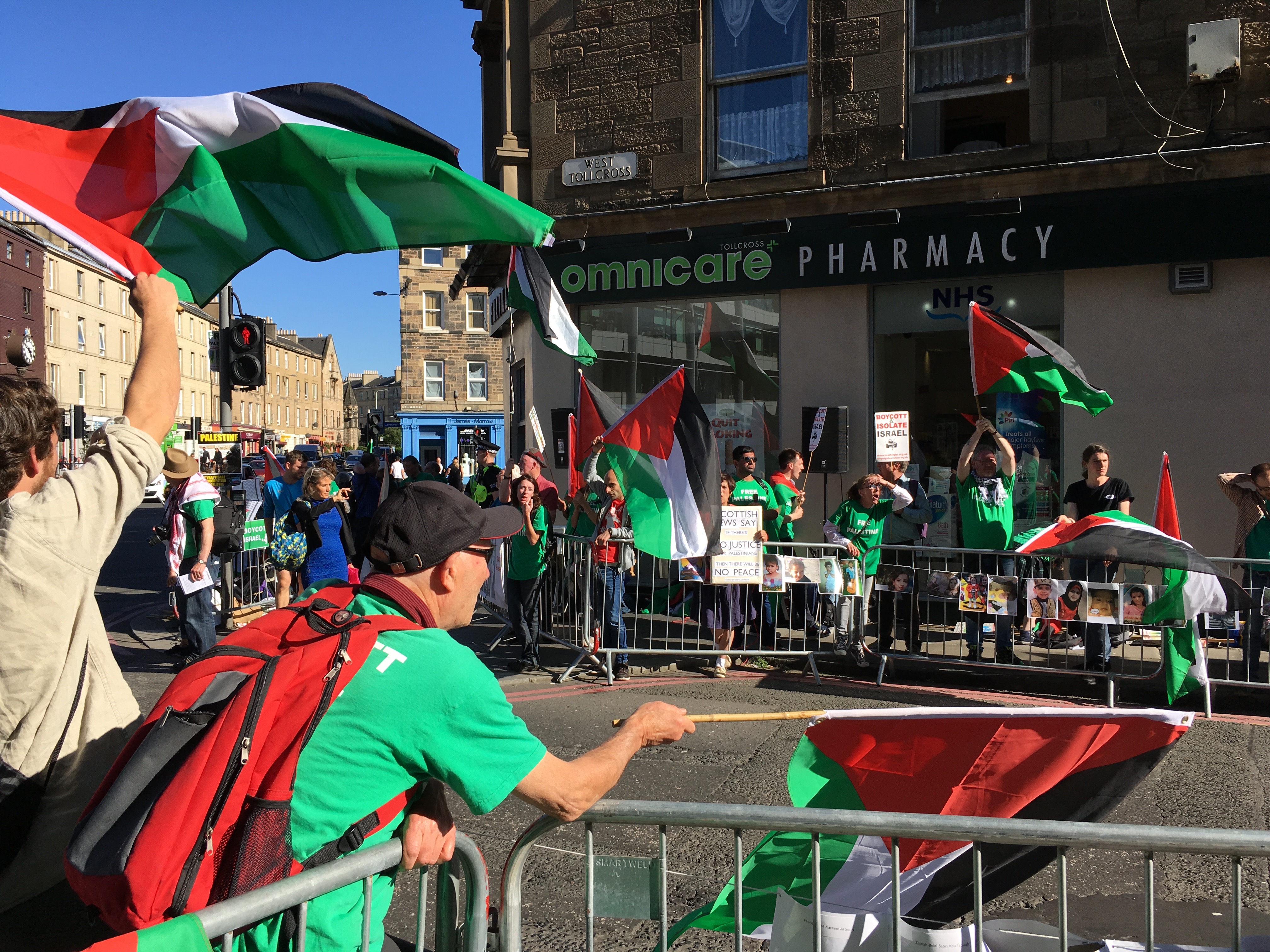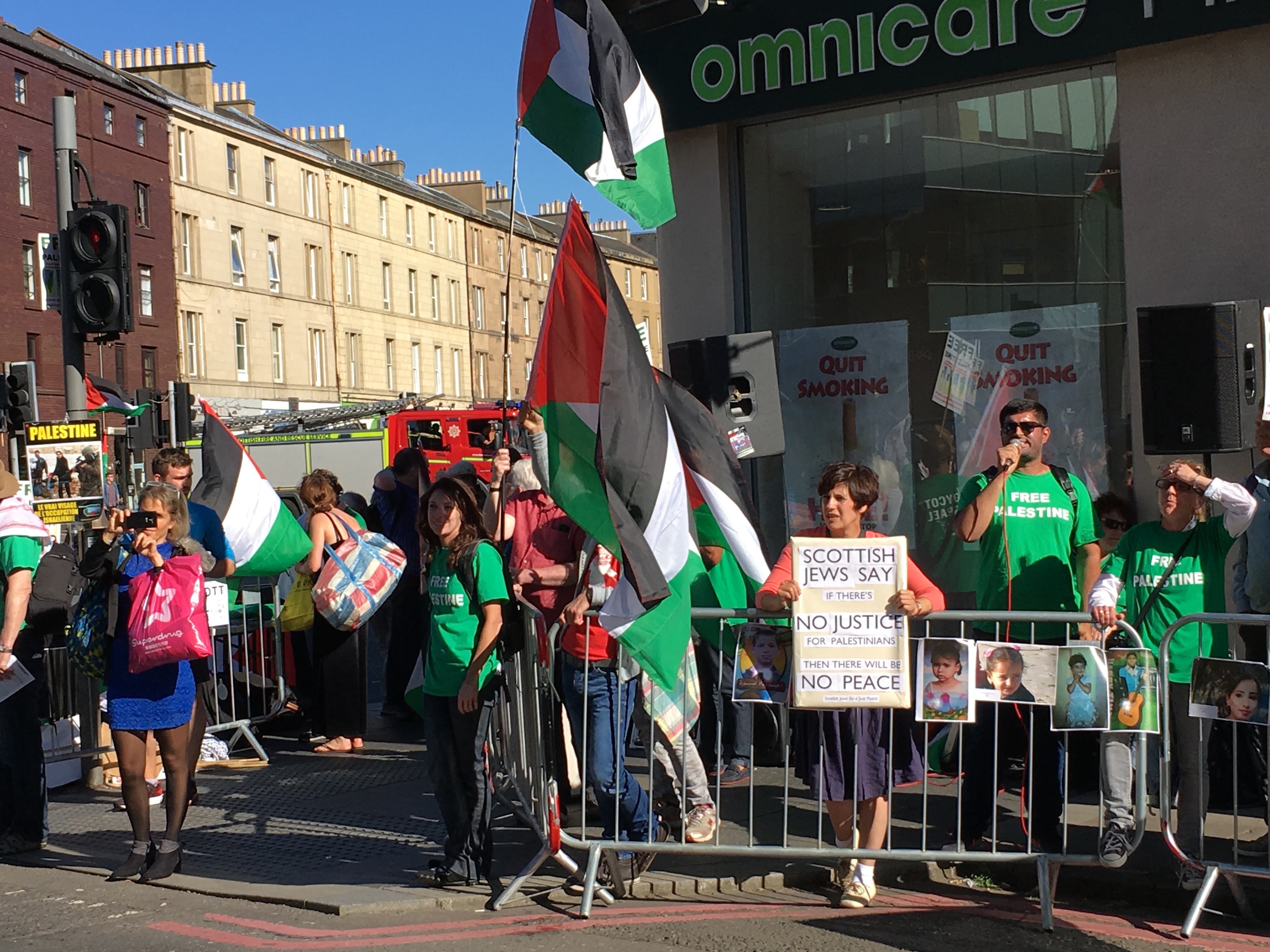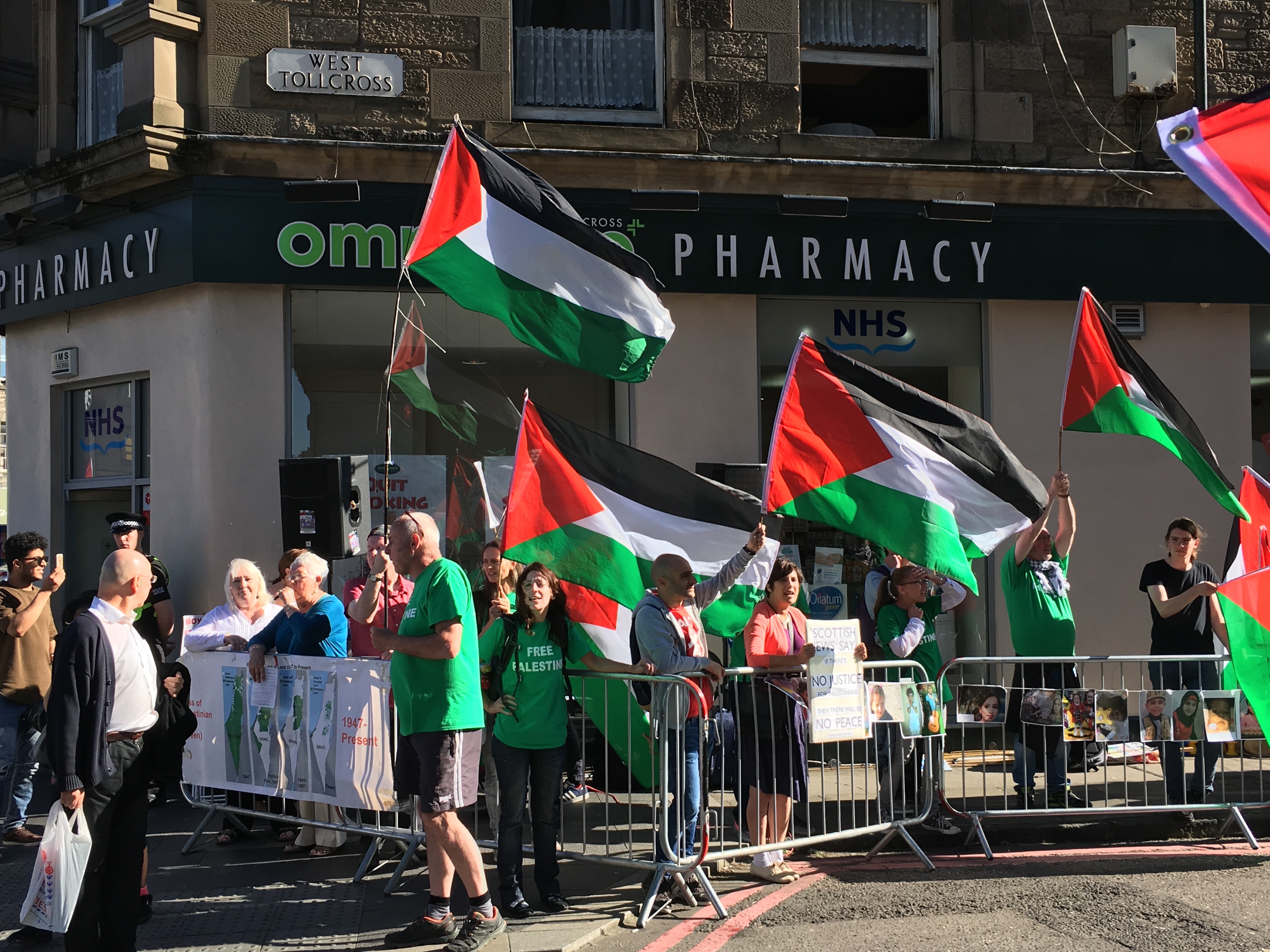 Mick Napier, leader of the SSP group said: "We know our protest will send a message to Palestinians that they are not alone; Israel can kill them, imprison them and torture them but it is Israel that feels international isolation and the Palestinians who have populist support."
The protestors also made accusations that the Israeli embassy had funded the Shalom Festival.
Nigel Goodrich, lead organiser of the event denied any such funding from the Israeli government. Speaking on the protests outside his event, Goodrich said:
"Politics should have no role in art at all. I'm all for peaceful protest, and I'm glad that so far the protest has been peaceful… We want to have dialogue with anybody and they're welcome to come along and enjoy the performances."