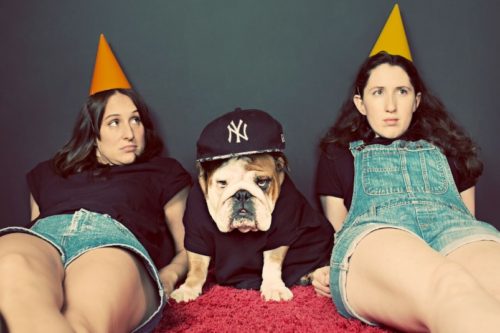 Up-and-coming comedy duo Isle of Edna invite Edinburgh Festival-goers to become residents of the gentrified G Street.
There's nothing worse than being caught short, thinking you've found a toilet and then discovering it's actually an artisan bakery. Welcome to G Street.
Arriving at G Street Community Centre (The Mash House's Snifter Room), the audience will take part in a re-branding session, catch a film noir at 'Not So Secret Cinema', ponder the real ale vs craft beer phenomenon and witness a romance fuelled by chutney.
Isle of Edna were inspired by the changes happening in their local area in East London. After joking about a café in a public loo and then finding that one had opened on their very street, the pair created Isle of Edna: G Street.
Although their show doesn't delve into the deep issues surrounding gentrification, they do hope that it will encourage thought and discussion about a topic that will inevitably become more relevant over the coming years.
LISTING INFORMATION
VENUE: Just the Tonic at The Mash House (Venue 288)
DATES: Aug 4-28 (not 15)
TIME: 19:00 (1 hour)
TICKETS: £6/£5 (Preview – £4)
Get your tickets here or pay what you like on the door.