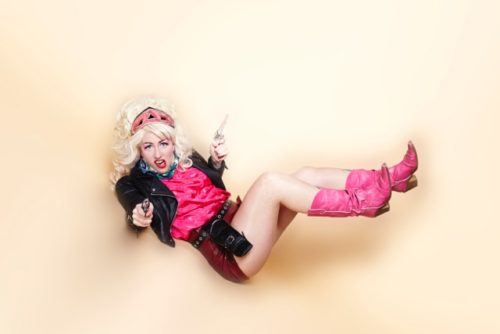 Suzanna Gonzo is an absurd variety act of infectious charm. Originally from Texas, Gonzo began as an entertainer on cruise ships, but when she almost murdered the man she had fallen deeply in lust with, she discovered special healing powers – like the Sing It Out technique.
Think the love child of Dolly Parton and Dame Edna channelling the highly-charged sexual powers of Mystic Meg. Gonzo is ready to Cher the love and heal your hearts.
The character was developed in 2013 by award-winning comedy actor and Crystal Maze Master, Katie Bridget O'Brien.
In the summer of 2015, her critically acclaimed show Dark Lady toured UK theatres and beyond, and this is Suzanna Gonzo's first hour-long Edinburgh show.
LISTING INFORMATION
VENUE: Snifter Room, Just the Tonic at the Mash House (Venue 288)
DATES: Aug 4-27 (Not 15)
TIME: 15:00 (1 hour)
TICKETS: £9/£7 /£28 Family; (Preview – £7/£5 /£20 Family)
Get your tickets here.