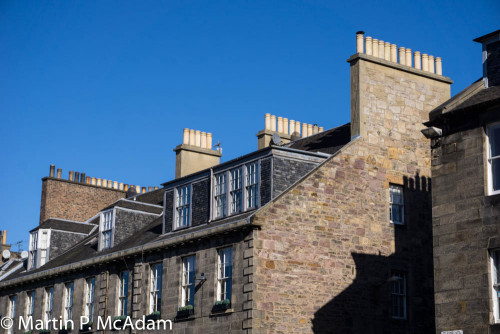 Mayor of London visits Edinburgh
Imaginate Festival tickets on sale now
Auld Reekie Roller Girls
Sports Relief Mile
Get your knitting needles out!
The Merchant Company of Edinburgh hosted a lunch in honour of Alderman The Lord Mountevans, The Rt Hon The Lord Mayor of London, at the Merchants' Hall, Edinburgh.
It was the third annual visit by the Lord Mayor to The Company of Merchants reviving a tradition of reinforcing the connection and cooperation between The City of London's Square Mile and Edinburgh's financial centre. Thirty six guests attended the lunch.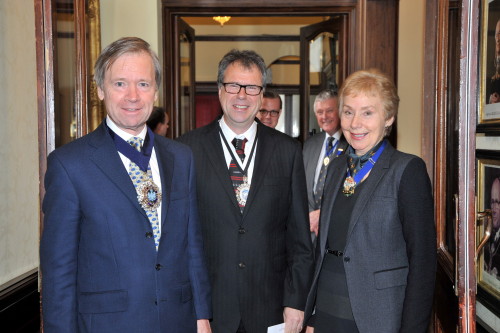 The Merchant Company, founded in 1681 to protect trading rights in Edinburgh, has been enriching the life of Scotland's capital for more than 300 years.  It has over 500 members representing 43 professions.
Sign up here for a daily email from The Edinburgh Reporter
Tickets for the Edinburgh's International Children's Festival, which runs from 28 May to 5 June 2016, are now on sale to the public with popular shows expected to sell out quickly.
Imaginate celebrates the innovative and wonderful world of children's theatre and dance, and showcases 14 shows from 9 countries. The Festival Director has travelled the world to select the best shows for young people and bring them to Edinburgh for a 9 day extravaganza that will delight the young and young at heart.
Auld Reekie Roller Girls take on Newcastle and Dundee in Epic Double Header
On Saturday 12th March Edinburgh's premiere flat-track roller derby league, the Auld Reekie Roller Girls (ARRG) continue their 2016 season with an action packed double header.
Battle lines will be drawn at Meadowbank Stadium as ARRG's All Stars and All Star Reserves take on the Newcastle Roller Girls and Dundee Roller Girls in what promises to be two fiercely fought, hard-hitting games of elite roller derby.
Lianne Parry (Crazylegs) ARRG All Stars Co-Captain said; 


"We're so excited about this first All Star game of the season; we love the opportunity to play to a home crowd, especially in a double header. It's a lot of pressure but both teams have been training incredibly hard in preparation. We've spent the last couple of months really bedding in our new team members and re-evaluating positions and player strengths, as well as spending a lot of time on our technical skate skills to give us that edge for agility. Through this intensive training we've seen huge leaps and bounds in performance and we are 100% confident. On Saturday, Dundee and Newcastle will be met with the full force of Auld Reekie."   
***
The Sainsbury's Sport Relief Mile takes place in Edinburgh on Sunday 20 March 2016.Many local people have already signed up to run one, three, or six miles, but there's still time to bag a place, don your deeley-boppers, get creative with your fancy dress and do yourself proud!
Councillor Richard Lewis, Convener of Culture and Sport at City of Edinburgh Council said: "We are delighted that so many people have already signed up but we want even more participants, of every age and ability, to take part and make it the best Sainsbury's Sport Relief Mile yet. So let's show the rest of the country what we can do and raise as much money as we possibly can for this incredible cause!"

This year's Mile will take place at West Princes St Gardens with everyone meeting at the Ross Theatre, ready for the first wave of runners at 10:00.  The entire route is within the Gardens and is completely traffic-free. With a backdrop of the Castle, West Princes Street Gardens are a little bit of paradise in the centre of the City.
A delightfully eyecatching banquet with a difference is set to take pride of place at The Knitting & Stitching Show Edinburgh on 28 April-1 May.
The show's Knitted Feast competition invites crafters to showcase their knitting and crochet skills by creating a life-size smorgasbord of treats.  From chicken legs to cupcakes, fresh fruit and veg to ice cream, the competition banquet table is set to be spectacular.  Knitted covers for drinks, crockery and table settings might even be on the menu.
It's not too late to enter The Knitted Feast competition – there's still a month to go until entries close (15th April).  If you need a little help or inspiration for your competition entry, renowned crafter and author Susie Johns and specialist art and craft book publishers Search Press have joined with The Knitting & Stitching Show Edinburgh to share four knitting patterns from Susie's book, 'Knitted Fruit and Vegetables'.  Keep things simple by downloading patterns for an apple, apple core, pear and carrot from the show website, or get the creative juices flowing and create your own deliciously elaborate designs.  There is no limit on the number of items eligible for entry – just remember entries must be made to scale to ensure they look as realistic as possible.
For full details of how to enter and submit items for The Knitted Feast competition, visit http://www.theknittingandstitchingshow.com/Edinburgh/ before 15 April.
***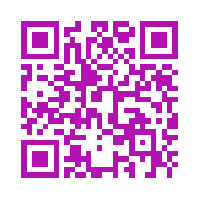 If you are reading this article in print and would like to visit The Edinburgh Reporter website then simply scan the QR code here with a smartphone or tablet.