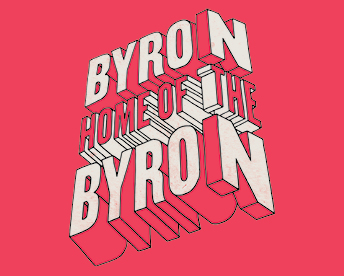 Specialising in 'proper' hamburgers, Byron was founded by Tom Byng in 2007, with the first restaurant opening on London's Kensington High Street.
Earlier today we met Tom at his latest restaurant at North Bridge Edinburgh. Although the exterior is hidden at the moment by scaffolding on the Carlton Highland Hotel above, inside you would never know it. Brick walls, green leather banquette seating and a real wooden floor all make it look as if the restaurant has already been there for years.
Byng was there to oversee the official opening of the latest location in the Byron family, and was asking chefs about how the grills were working out as well as making sure the cutlery was aligned properly.
He shared the Byron ideals with us:
The Edinburgh Reporter News from Phyllis Stephen on Vimeo.
There are currently 56 restaurants in the Byron family, each one unique in its design and the building on the corner of North Bridge was formerly home to the Commercial Bank of Scotland. With seating on two levels with a bar on one and kitchen on the other all open and on show to the patrons, this is a great addition to the Edinburgh dining scene.
Byron say that they serve hamburgers the way they should be: made with British beef, ground fresh, cooked medium and served in a soft, squishy bun with minimum fuss.
The short and simple menu includes all of the favourites – Classic, Cheese, Chilli, Smoky, Double Bacon Cheese and the signature Byron – and a regularly-changing special, which can all be paired with Byron's carefully chosen selection of craft beers, milkshakes and freshly prepared desserts.