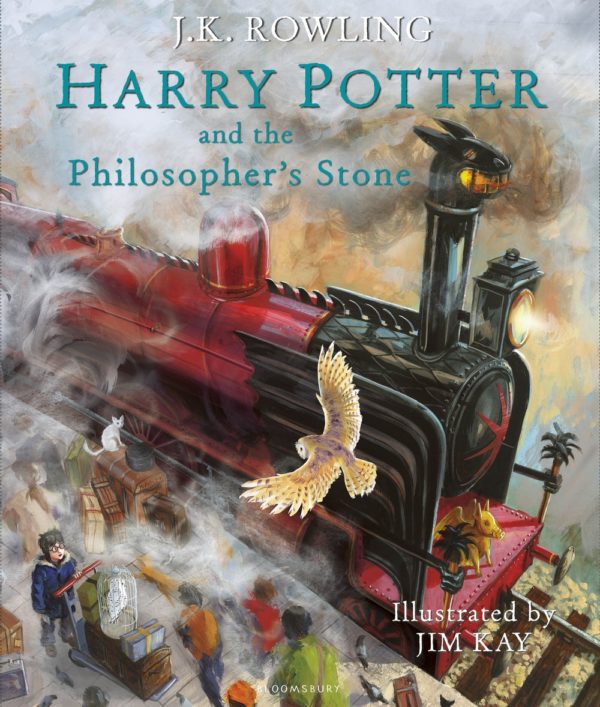 MAGIC OF HARRY POTTER AT THE MUSEUM
Visitors to the Museum of Childhood in Edinburgh will picture the magic of Harry Potter as part of a nationwide competition with Bloomsbury Children's Books.
Launching tomorrow (Friday 9 October) to celebrate the publication of Harry Potter and the Philosopher's Stone Illustrated Edition by J.K. Rowling, illustrated by Jim Kay, the competition will challenge people of all ages to seek out and photograph an image from the new book placed in locations around the country and share via social media.
Working with children's charity Kids in Museums and The Telegraph newspaper, Bloomsbury has placed 12 Jim Kay prints in 12 different museums around the UK and Ireland, including the City of Edinburgh Council owned and managed Museum of Childhood on the Royal Mile.
With a clue to solve at each venue participants must find these images, take a photo of themselves with it and share via Twitter or Instagram using the hashtag #HarryPotterSpotter.
Jim Kay has always been a fan of museums saying: "Museums are one of my favourite places to visit. The objects they contain tell the story of ourselves and our world, and I find them endlessly inspiring and fascinating. My illustrations owe so much to museum collections, it's an honour to know they will appear in the places that made me want to become an artist."
Councillor Richard Lewis, Edinburgh's Culture Convener, added: "This is a great draw for our free-to-visit Museum of Childhood and a unique chance to celebrate the magic of Harry Potter in Edinburgh. Potter Spotters will find JK Rowling's hand-prints just a stone's throw away from the Museum at the City Chambers, and it's also just a short walk to the Elephant House where she famously penned parts of her novels. With the October School break almost here, this is also a perfect opportunity for families to make a day of it and revisit the Museum."
One overall winner will receive a family ticket to the Warner Bros. Studio Tour London – The Making of Harry Potter plus a Harry Potter tote bag, a Jim Kay signed print and a copy of the Deluxe Illustrated Edition of Harry Potter and the Philosopher's Stone (RRP: £150). 12 additional prize winners, one from each museum, will receive a Harry Potter tote bag, a Jim Kay signed print and a copy of Harry Potter and the Philosopher's Stone Illustrated Edition (RRP: £30). Participants only need to spot one print to enter.
The Harry Potter Spotter competition launches on Friday 9th October and closes at midnight on Sunday 1st November.
Go to http://www.harrypotter.bloomsbury.com/uk/harry-potter-spotter-competition for full details of the competition.