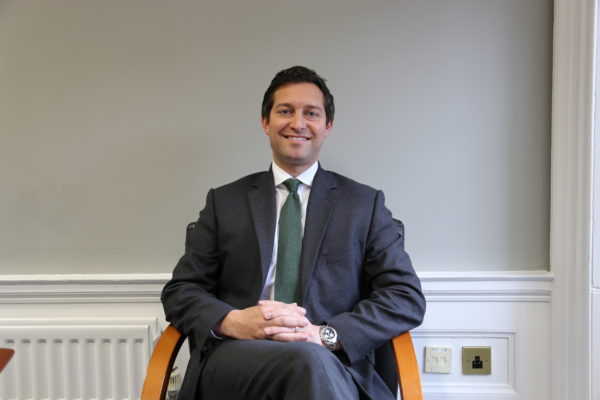 Well George Clooney and a couple of others since the dinner will be held at the EICC!>
This rapidly expanding capital legal firm is celebrating an impressive double nomination at this year's Scottish Business Awards – setting up a date with A-list attendee, George Clooney.
Gilson Gray, which launched in May last year, is in the running in both the Customer Focus and Emerging Business of the Year categories, with the winners set to be announced at the Edinburgh International Conference Centre on 12 November.
The nominations were made public just days after Gilson Gray announced seven figure profits for its first year of trading as well as the acquisition of the entire Commercial Dispute Resolution Team at Morisons Solicitors LLP.
Managing Partner, Glen Gilson, said: "With the two nominations closely following our first year figures and continued expansion of the team, there is a real feel-good factor at Gilson Gray.
"We are extremely proud of what we have achieved in our first year of trading and sincerely thank our clients and the Scottish business community for their ongoing support.
"I also must thank all who have joined Gilson Gray for embracing the philosophy that clients want straight talking "can do" approachable advisors that understand and care about their objectives.  Because of this we have retained our focus and integrity while establishing an enviable skill base, with expertise right across the legal landscape.
"Our clients truly are at the centre of our operation and it is particularly pleasing that we were nominated by a third party for the 'Customer Focus' award."
Comedian Rob Brydon will host the awards; along with a Q and A session in which George Clooney will discuss the 'Business of Holywood' as well as his humanitarian work in Sub-Saharan Africa.
There will also be a guest appearance from Scottish Olympian, Sir Chris Hoy ensuring a memorable and momentous night for Scottish business.
In 2014, Gilson Gray opened as the largest full service law firm launch in Scottish legal history, with a portfolio of talent poached from the leading firms in Scotland – opening simultaneously in Glasgow and Edinburgh with a radical client-focus strategy that offers a cost effective alternative to the top ten firms in the country.
In its first year, Gilson Gray has firmly established itself in virtually every field of law while the residential property and estate agency side of the business, led by the renowned Matthew Gray, has secured an expert team and is developing a strong industry reputation.
The financial services arm of the business has also emerged as one of the leading examples of type in the country.