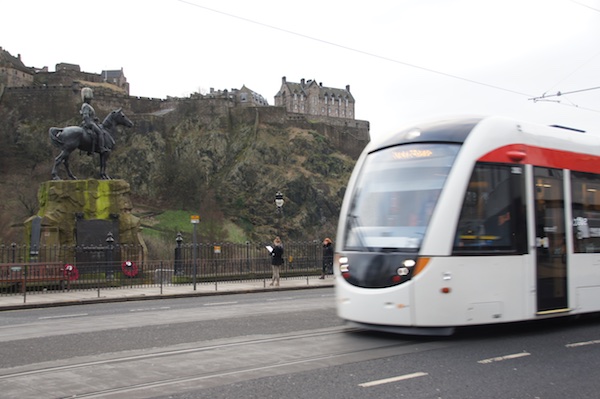 Even if the building of the tram line has come in for criticism from many quarters it appears that the operation of the service is deemed successful. Edinburgh Trams won the Operator of the Year category at the 2015 Light Rail Awards after its first 16 months in service.
The awards ceremony took place on Wednesday night. These recognise excellence and innovations in the light and urban rail sector across the world.
Transport Convener Lesley Hinds said: "Everyone at Edinburgh Trams can take great pride in what they have achieved. The team have put in a huge effort to make Edinburgh's new tram service a success and they deserve all the credit for this award."
Charles Monheim, Chair of Edinburgh Trams said: "Edinburgh Trams is now an accepted and valued part of life in our city and the service is used by thousands every day. This is because of our people and I'm very pleased that the team have the opportunity to celebrate."
Ian Craig, Chief Executive of Transport for Edinburgh, said: "This is fantastic news for the Edinburgh Trams team who have put in so much work to launch the service and to make it a success.
"Initiating and running a brand new operation comes with many challenges and Edinburgh Trams has risen to them all. It's great to be recognised by the industry in this way and, with passenger satisfaction ratings among the best in the UK, we know our customers like what we do too."
Edinburgh Trams carried 4.92 million passengers during the first year of service, around 370,000 ahead of the target set before launch. The service received a 95% overall customer satisfaction rating following an independent UK-wide survey by Passenger Focus and operated with 99% service reliability. This means that reliability and satisfaction levels are among the top performing public transport operators in the UK.
The line which was delivered by the City of Edinburgh Council several years late and over budget has led to an inquiry under the chairmanship of Lord Hardie. The enquiry held a Preliminary Hearing earlier this week.