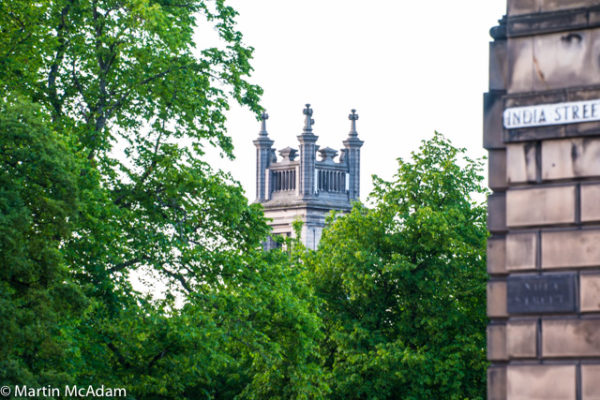 Booking opens for Fringe by the Sea
Call charges for Freephone numbers
Association of Scottish Businesswomen awards
Modern apprentices
Festival Soundbites 
Fringe by the Sea takes place in North Berwick, but a hop skip and a jump along the railway line from Waverley. Booking opens today and you can find out the whole list of shows here.
We rather favour Joan Armatrading ourselves….yes the real Joan Armatrading!
***
The biggest change to telephone calls in years will take place today, affecting 175m phone numbers.
From 1 July, all Freephone numbers which begin 0800 or 0808 will become free for consumers to call from all phones, whether mobile or landline.
In addition, landline and mobile charges will become clearer for calls to service numbers starting 084, 087, 09 and 118.
People use these 'service numbers' every day for finding out information, contacting a business or helpline, or using competition, directory-enquiry, entertainment and voting services.
Ofcom research has shown that every year, callers in the UK spend a total of 250m hours calling these service numbers, spending around £900m between them.
Until now, callers to these numbers have not generally been told by the service provider how much they will be charged.
But under changes brought in as part of UK Calling, prices will be clearer on telephone bills, in marketing materials and in advertising.
From today, charges for service numbers will be made up of an 'access charge' going to the phone company, plus a 'service charge' set by the company or organisation being called.
Phone companies are responsible for setting their access charge, making it clear to consumers on their bills and informing new customers of the charge when they sign up to a contract.
Separately, the service provider – the party being contacted – will be required to specify its service charge wherever it advertises or communicates the phone number.
Consumers will now be able to:
know that when they call a Freephone number from a consumer mobile the call will be free;
understand the exact cost of making a call to a service number call by adding the access and service charges together;
compare the prices of different service providers more easily; and
choose a provider with a competitive access charge when signing up to a new landline or mobile deal.
***
Open to business and professional women across Scotland, the Association of Scottish Businesswomen Awards showcase and celebrate the success and achievement of women working across all sectors, and rewards their individual and collective contribution to the continued commercial success in Scotland.
Applications are welcome from both members and non-members.
Further information about how to apply along with criteria for each award can be found on our website. Entry is free for ASB members listed on the Members Directory.
Applications should be submitted to vice-president@asb-scotland.org by 5pm on Thursday 9th July.
Judging will take place in Edinburgh during the week commencing Monday 27th July.
***
Young people and businesses in Edinburgh are benefitting from Modern Apprenticeships.
Figures from Skills Development Scotland (SDS) show that there were 1495 Modern Apprenticeships in Edinburgh last year.
Also 5 per cent of the 16 to 24-year-olds in employment in the local authority area are Modern Apprentices.
The figures show that there have been 100,000 new Modern Apprenticeship places in Scotland during the past four years, surpassing the Scottish Government target of 25,000 each year.
SDS Area Manager for Edinburgh, Patricia Thomson said: "Last year there were almost 1500 new apprenticeship places in Edinburgh and more than 25,000 across the country.
"It's a great testament to employers that they have continued to invest in Modern Apprenticeship opportunities right through the economic downturn.
"It's also a great credit to the Modern Apprentices that so many have successfully completed or are on their way to completing their apprenticeship.
"The enduring appeal of Modern Apprenticeships is that they are driven by employer demand and for the individual they allow the apprentices to get a job and learn while they earn.
"Modern Apprenticeships provide young people with opportunities and support the local economy by anchoring skills and jobs in Edinburgh."
Businesses can find out more about support for hiring Modern Apprentices at www.ourskillsforce.co.uk
***
This is just one of the 35 soundbites you can listen to from the Edinburgh International Festival which is celebrating its digital media partnership with Sinfini Music. These are little tasters from the 2015 programme to help you decide what to book.
Sinfini Music is working with the Festival for the second year running and with over 50 concerts to choose from the Festival organisers hope that it will allow festival goers to find out even more about the programme than they might otherwise have been able to!
Festival Director, Fergus Linehan said: "These unique, bite size podcasts will give music lovers unique insights into the thoughts of festival artists and the work being presented.  They are a wonderful addition to our 2015 programme."
Sign up here for a daily email from The Edinburgh Reporter !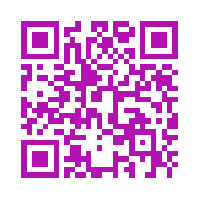 If you are reading this article on paper and would like to visit the website then scan the QR code above with a smartphone or tablet and you will be taken straight there.