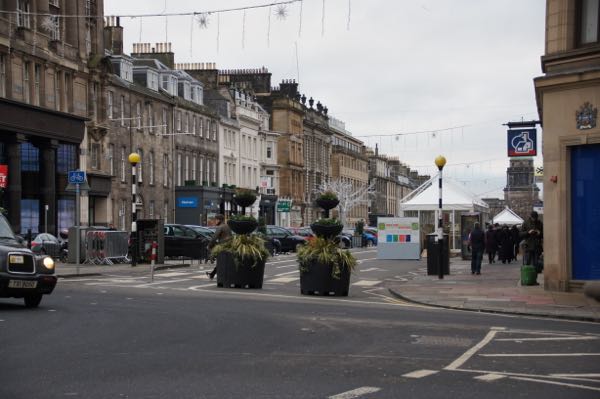 At an event to be held later today licensees will hear that Best Bar None (BBN) Scotland is preparing to launch a new scheme catering for licensed premises across Edinburgh's city centre.
BBN, is an accreditation initiative aiming to promote responsible management and operation of licensed premises throughout Scotland to help create a safer, socially responsible and more vibrant leisure economy, The Scheme currently operates in venues across Leith and Gorgie/Dalry and Grassmarket areas of the city.
At 2pm today BBN will host a special launch event at Lothian Chambers to kick start the scheme offering venues throughout George Street and New Town the chance to sign up.
This event will offer potential new members the chance to find out more about the different awards available and what it means to gain accreditation.
Attendees will hear from speakers including Councillor Eric Milligan and Mandy Haeburn-Little, Director of the Scottish Business Resilience Centre, about the benefits of being part of the Best Bar None scheme.
Arlene Campbell, National Lead for BBN Scotland, said:
"For the first time BBN is offering licensed premises through the capital's city centre the opportunity to sign up to a nationally recognised accreditation scheme that supports premises in offering customers the best safety measures and service standards.
"This launch event is open to any venue across the city as there are schemes already running in Leith, Gorgie/Dalry and the Grassmarket.
"It's our aim to share the benefits of the scheme with venues and encourage them to consider becoming accredited. Holding a BBN award shows the venue and its staff have met a level of standards that assures members of the public they will be able to enjoy a safe and welcoming atmosphere.
"Edinburgh has a vibrant day and night time economy and it's our ambition to ensure this is both enhanced and supported by BBN by ensuring venues provide, and customers receive, the very best quality experience."
All licensed premises in the new and existing areas have been invited and are encouraged to attend.
The Best Bar None initiative has accredited over 400 premises throughout Scotland and works with the licensed trade, Police Scotland, Scottish Fire and Rescue Service, suppliers, The Scottish Licensed Trade Association and supported by Scottish Government to celebrate and reward licensed premises for responsible management and efforts made to combat alcohol related crime and disorder.
The Best Bar None scheme, which is sponsored by Diageo, Molson Coors, Heineken, Tennents, Maxxium and Chivas Brothers is an integral part of the Safer Areas Initiatives throughout Scotland.