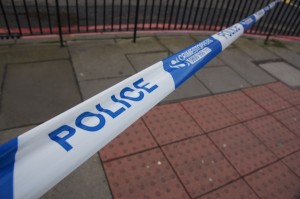 Police are investigating following an attempted robbery at a newsagent's which took place  around 7.55pm last night at Fernieside Newsagents when two males entered the shop and demanded the shopkeeper open the till and give them money.
The shopkeeper chased the suspects out the shop. He then noticed a third suspect waiting outside, and all three suspects made off along Fernieside Crescent, before turing left onto Fernieside Gardens.
The two males who entered the shop are described as white, 14 to 18 years old and with a local accent.
One suspect was wearing a dark hooded tracksuit with a white or light coloured zipper, white or light panel at tip of the hood, hood up and scarf covering mouth.
The second suspect was wearing royal blue Adidas trackshit with three light blue stripes down each arm and on hood, with the hood up, and wearing a red scarf or bandana over mouth.
Detective Inspector Alan O'Brien said: "Thanks to the bravery of the victim, the suspects left empty handed. No violence was threatened or used and no one was injured during this incident.
"We are determined to trace those responsible. If anyone saw the three suspects acting suspiciously in the area of Fernieside Crescent just before 8pm, they are urged to contact Police Scotland on 101."