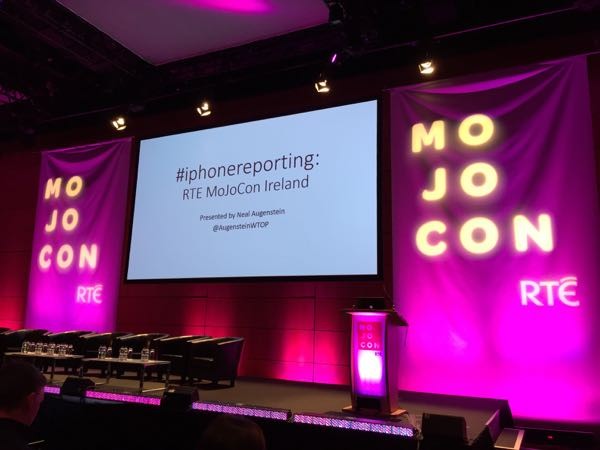 The Edinburgh Reporter was invited to the world's first mobile journalism conference in Dublin today and tomorrow in the Dublin Conference Centre overlooking the River Liffey. And what a conference it has been – and it's only the end of Day 1…….
Here is Glen Mulcahy who organised  the event and who tonight is being lauded as everyone who was there today told me they had enjoyed the best conference they had ever attended.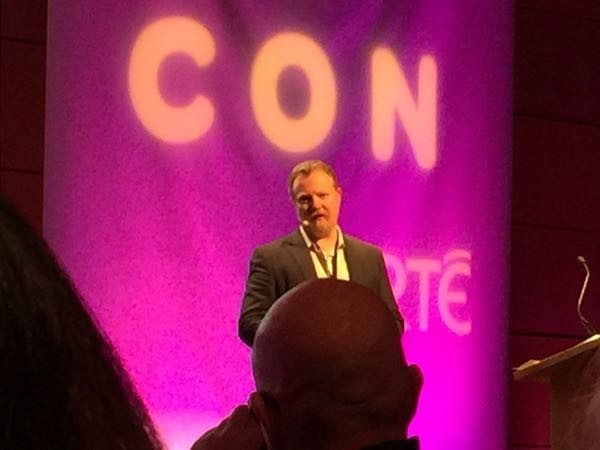 This is the way forward. Watch for more mobile journalism here on this site. We will be organising tutorials on the back of what we have learned this weekend so anyone who is already interested should get in touch!
Here is a flavour of what happened today. The calibre of speakers here today cannot be overstated. These are the experts, but we are all on a journey which was shown by the number of speakers who told their story using a timeline. Many demonstrated by their journey from the original iPhone  to the iPhone 6 Plus which I am assured is the only phone to have…(yes we've got one!) And I am looking forward to tomorrow.