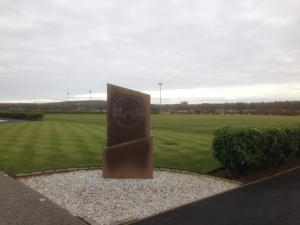 Hibs' Development squad right-back Aaron Dunsmore has extended his contract with the club until the summer of 2017.
The 18-year-old defender and Hibs' fan's performances have already earned him a seat on the first team substitutes bench twice so far this season.
Dunsmore told hibernianfc.co.uk, Dunsmore said: "I'm delighted to have agreed the extension to my contract – to be able to play for the team I've always supported is a dream come true.
"Hopefully now I can continue working towards making the step up into playing for the first team.
"Being involved as an unused substitute with the first team meant a lot to both me and my family.
"I'm from Musselburgh, which is just down the road from Easter Road and I used to come and watch Hibs play regularly.
"Overall it was a great experience and its one that I would love to taste again sometime soon.
"Watching the likes of Kleton Perntreou, Scott Martin, Lewis Allan and Conner Duthie make their debuts has inspired everybody in the Development Squad to really kick on and try to earn recognition.
"It has been a huge motivational factor and it shows that if you perform consistently well then the manager isn't afraid to give young players a chance at Hibernian.
"My plan is to continue to work hard, take on board all the advice I receive from the coaching staff and make sure that when I'm given an opportunity that I take it with both hands."
Development Coach Joe McBride said: "I'm delighted with the progress Aaron has made and happy the club has rewarded him with this extension to his contract.
"Over the past three or four months, Aaron has had a major influence on all the games that he has played in, so he has earned it."
Head Coach Alan Stubbs said: "We're delighted that Aaron has signed his extension at the club – he has progressed well and he has shown plenty of promise.
"Traditionally, Hibernian has always developed homegrown talent and that certainly continues to be the case – promising Academy graduates will continue to drive Hibernian forward."