Free rides at Edinburgh's Christmas
Edinburgh Rugby
British Empire Medal for Yvonne
School Streets consultation
Today at the Filmhouse
Today if you are a member of the armed forces, NHS, Police Scotland or Scottish Fire and Rescue Service then you can have a shot on the Star Flyer or the other Edinburgh's Christmas rides for free. You must produce appropriate ID.
***
Edinburgh Rugby entertain Glasgow Warriors tonight at 6.35pm at Murrayfield.
This will be the second and deciding leg of the 1872 cup so it is an important match and the red and black army would appreciate your support.
***
Yvonne Ramsay was named in the Queen's New Year's Honours list as the recipient of a British Empire Medal. Read more here. 
***
The council is to pilot school streets following a consultation which has already started. Read more here.
***
Today the wonderful Prime of Miss Jean Brodie is being shown at the Filmhouse along with a range of other films for all the family. Edinburgh does not close down over New Year any more and how wonderful that is!
Here is a trailer for you to whet your appetite: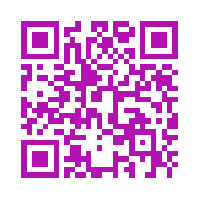 If you are reading this article on paper and would like to visit the website then scan the QR code above with a smartphone or tablet and you will be taken straight there.