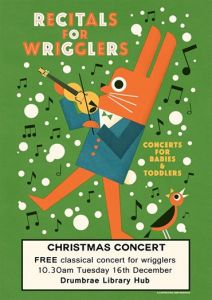 Recitals for Wrigglers Christmas Concert: a free classical concert for babies, toddlers and their parents and carers. 10.30am, Drumbrae Library Hub, 81 Drumbrae Drive. Please ask a member of library staff to book your place(s), or call the library on 0131 529 5244.
eBook Surgery: get help with downloading free eBooks, emagazines and audiobooks. 2-3.30pm, Central Library, George IV Bridge. No appointment necessary – just drop in.
North Edinburgh Grows Christmas Tree Lights Switch On: North Edinburgh Arts Artist in Residence Natalie Taylor will be creating a Christmas tree sculpture on Monday and Tuesday – come along on either or both days to add a piece to the tree, then come back on Friday to see the lights being switched on! 11am-1pm, North Edinburgh Arts, 15a Pennywell Court. (Lights will be switched on at 3.45pm on Friday, when refreshments will also be served). For more information call 0131 315 2151.
Bookbug: rhymes and songs for very young children. 10.30-11am, Corstorphine Library, 12 Kirk Loan. Free: also at 2.30pm on Saturday 20th December.
Music Among The Trees: Chapter House Ensemble. Shane Brogan on accordion and John Pfaff on piano entertain visitors to the Edinburgh Christmas Tree Festival. 12 noon-1pm, Sanctuary, St Andrew's and St George's West Church, 13 George Street. Free: all welcome.
Christmas Bookbug Rhymetime! For children under 3 years. 10.30-11am and 11.30am-12 noon, Morningside Library, 184 Morningside Road. There will be no Bookbug on 23rd or 30th December – back as usual on 6th January 2015.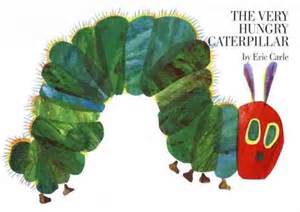 Baby Cafe: this week The Very Hungry Caterpillar will be brought to life in a theatrical story! For babies and children aged 0-4 and their grown-ups. 11am, Granton Library, Wardieburn Terrace.
Music Among The Trees: Recorder Group. Talented local recorder players bring harmony and variety to entertain visitors to the Edinburgh Christmas Tree Festival. 2-3pm, Sanctuary, St Andrew's and St George's West Church, 13 George Street. Free: all welcome.

SICSA Christmas Cyber Security Public Lecture 2014: the Christmas Cyber Security Lectures are a series of lectures across the country, primarily for High School students. With up to 5 talks from leading industry figures, Police Scotland and academics, the sessions provide a fun and varied  introduction to the challenges we face as we move towards the internet of things and a light hearted approach to promoting cyber security and highlighting opportunities in this field. For the first time ever, in addition to two school sessions in the morning, Napier is hosting a public lecture in the afternoon. Speakers include James Lyne (Sophos) on The Future of Hacking, Edinburgh Napier  on Digital Shadows – the footprint of a real crime, Cybersecuritychallenge on UK: DETONATE! and Police Scotland. This event will be of interest to all, so please come along with your colleagues and/or your children (over 14). 2.30-4.30pm, Riady Lecture Theatre, Edinburgh Napier University, Craiglockhart Campus, Glenlockhart Road. Free tickets should be booked via eventbrite.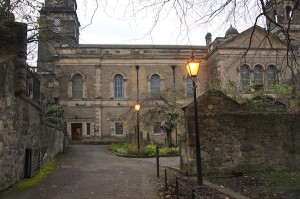 Oasis Community Carol Service: all welcome – coffee, tea and mince pies served after the service. 12.45pm, St Cuthbert's Parish Church, Lothian Road. Organised by Oasis, Business Matters and WPCS. There will be a retiring collection in aid of Fresh Start.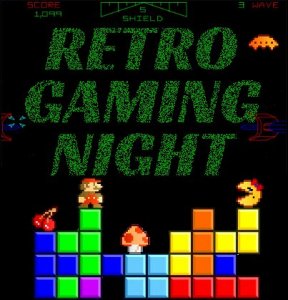 Retro Gaming Night: still trying to crack your top time of Super Mario Bros? A geeky night of retro and console games. 6-11.45pm, The Counting House Bar, 36 West Nicolson Street. Free entry.
Edinburgh Royal Choral Union: Christmas with the Choral. The Choral performs A Ceremony of Carols by Benjamin Britten: conductor Michael Bawtree, organist Morley Whitehead. 7.30pm, St Andrew's and St George's West Church, 13 George Street.
Festive Fitness: come and try zumba, belly dancing, hula-hooping and line dancing, followed by festive nibbles. Children welcome – for ages 2-99! 6.30-8.30pm, North Merchiston Club, 48 Watson Crescent. Suggested donation £5, all proceeds to the Club. To book call 0131 622 1757 or email info@northmerchiston.co.uk.