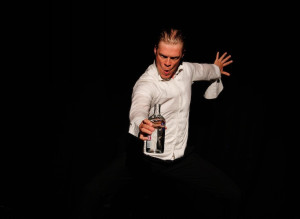 UK Premiere
LAST CALL
 C Venues – Cubed | 31st July – 25th August (not 12) | 19:55pm (1hr)
Teatro  Labora (Finland) Welcomes you to the World Championships of Boozing 2014! It doesn't matter if you're a pitiful alcoholic or a hypocrite tea-totaller, this invitation is for you!
Come and see what happens when the most popular sports event in  the world hits Edinburgh. Juha Hippi performs in the award-winning one-man show  (2013 best monologue in Finland award) .