A giant portrait of Franz Schubert, one of the world's most famous and revered Romantic composers was created – and destroyed – today on the beach at Elie, East Neuk of Fife, commissioned for the East Neuk Festival to highlight its 'Schubertiad' weekend on 5-6 July 2014, finale of the 2014 tenth anniversary programme. The festival concludes on Sunday 6 July.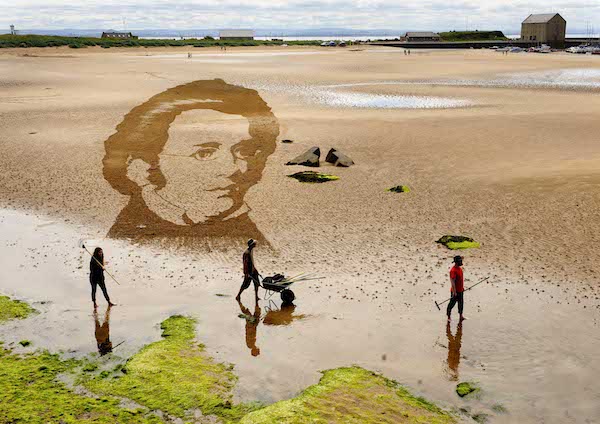 The Sand in Your Eye team applied their deft and speedy skills to achieve the most ephemeral of portraits that disappeared later in the afternoon when the waves rolled in (somehow appropriately symbolic for a composer of such talent whose life ended so early at 32).
The East Neuk Festival is renowned for its world class chamber music programming.  The Schubertiad is a day and half of Schubert's works for singers, instrumentalists, theatre and symphony from morning 'til night.
More info on: www.eastneukfestival.com for details and booking.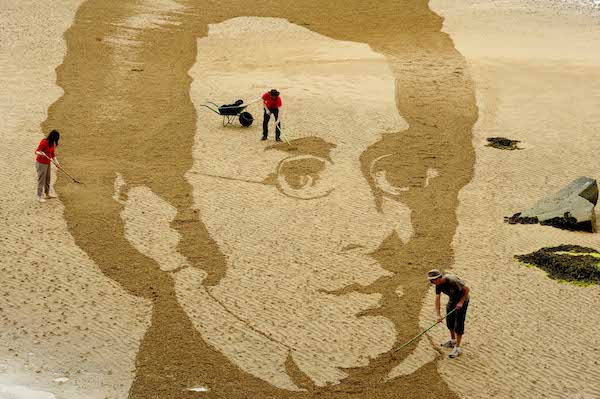 Colin Hattersley Photography
Public Relations  –  Press  –  Corporate  –  Charities  –  Arts & Entertainment
07974 957 388
colinhattersley@btinternet.com
www.colinhattersley.com