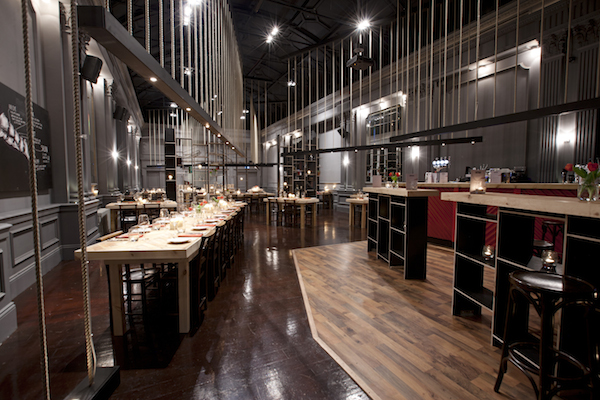 STEAK restaurant for lunch? No, this is not where you would immediately think to go in the middle of the day, so it was with a little trepidation that we ventured forth. It was, as it turns out, quite a good idea.
Yes, you have to be hungry, as the portions are fairly large for this time of the day, and the sides just too tempting to be ignored.  We set about the lunch menu looking for the light meal we are perhaps used to, but failed. That said, both of us had a first course and a main course, but simply could not sample the puddings as it would have been one step too far for mankind. But what we had was very good indeed.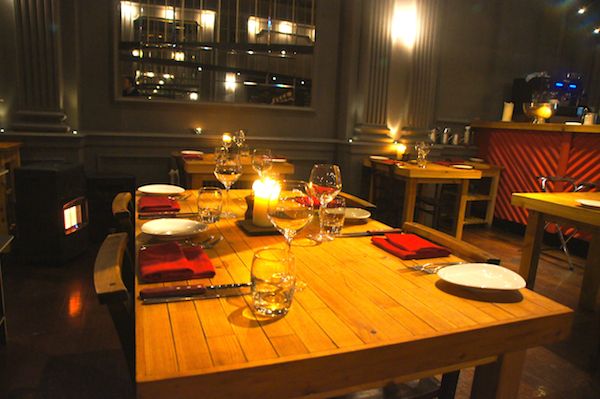 The chicken and leek terrine was a bit of a surprise as I had not anticipated it would be served warm, but it was a lovely variation on a traditional combination. The apple and walnut salad was a little too large for my dining companion (who is a big eater!). The walnuts were candied which he found unusual though rather a nice compliment to the cheese.
True to say that the rump steak on offer on the fixed price menu is not the cut I would usually order, but nonetheless with its in-house seasoning (top secret so I have no idea what was in it!) it was really tasty, and although a rump steak is never 'melt in the mouth' in the way that a fillet steak is, it was actually quite tender.
We had a choice of main course here but it seemed wrong somehow to choose anything other than steak and chips (beautifully presented in a little saucepan of their own and piping hot).  As a side dish we were both were very enamoured with the parsnip macaroni cheese : something to try at home! The peas and leeks also served in a little long-handled saucepan were mouthwateringly fresh and delicious.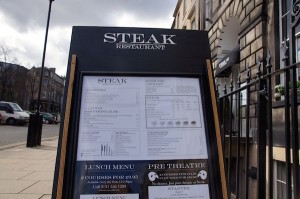 There is however a drawback to eating in an environment which is dimly lit with candles on the tables. It feels like evening, and you will not want to rush back to the office. So this makes Steak an ideal lunch venue for a group lunch where you may wish to linger (they have huge tables), or maybe the restaurant can do something to make the lighting more lunchtime friendly for those who do have to return to their desks?
Steak restaurant is offering a lunch menu  every day from 12-2.30pm 2 courses, starter & main, for what is a real bargain price of £9.95 . You can add a dessert for £3.50 or add a glass of house red/white for £3.50. A sample menu is shown below.
(Main photo courtesy of Chris Mackenzie Photography)