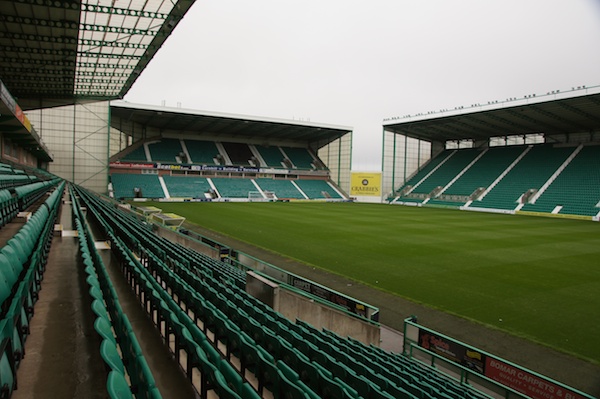 Hibs have announced that Motherwell Chief Executive Leeann Dempster has joined the board of directors at Easter Road.
The announcement was made in the following statement on the Club Website earlier today.
"The Board of Hibernian FC is delighted to confirm the appointment of Leeann Dempster as Chief Executive – with a remit to lead the Club as it plans for success on the pitch and wider engagement with the Hibernian Family.
Leeann joins from Motherwell FC which under Leeann's leadership has become a model community club whilst enjoying strong sporting success. Leeann takes up her position with Hibernian with effect from 1 June 2014.
Chairman Rod Petrie said: "We are delighted that Leeann is joining Hibernian. I am certain she will be a tremendously important 'signing' and will provide the daily leadership needed next season to help achieve the Board's plans and meet the aspirations of supporters.
"Leeann is an outstanding football leader with a proven track record. In addition to a desire for sporting success, I know from our numerous discussions that there is a shared belief in the direction of travel towards increased involvement of supporters and greater community engagement."
"Rod Petrie stands down as interim Chief Executive on Leeann's appointment but continues in his role as non-executive Chairman of Hibernian.
"Leeann added: "I believe that to succeed in a sustainable way in the long term we need to grow club resources, re-engage lapsed supporters and strengthen the club collectively. As a big city club, Hibernian has a fantastic opportunity to build on the great physical assets and grow attendances through increased engagement and success on the pitch. I am looking forward to the challenge.
"There are a number of initiatives that we will be able to announce to supporters in due course and that will show we want to meet the shared ambitions of supporters. We want a vision that everyone can buy into so they can play their part in the future of our club."
Leeann's appointment is the first major step on the road to delivering a vision developed in collaboration between club management and supporters through the Let's Work Together project.
The vision seeks to create a virtuous cycle through three main drivers – developing the Club; developing players; and success on the pitch. The ultimate aim is to create a Club which will be competitive in every match and where winning becomes a habit, but it is done so with the club operating in a sustainable way.
Motherwell FC has enjoyed a period of almost unmatched consistency with four successive top-six finishes, and qualified for Europe in four of the five seasons, playing in both the UEFA Cup and, latterly, the newly formed Europa League as well as representing Scotland in the UEFA Champions League.
During her tenure, Motherwell FC also appeared in three national Cup Semi Finals and one Scottish Cup Final, and in season 2012/13 finished 2nd behind Celtic