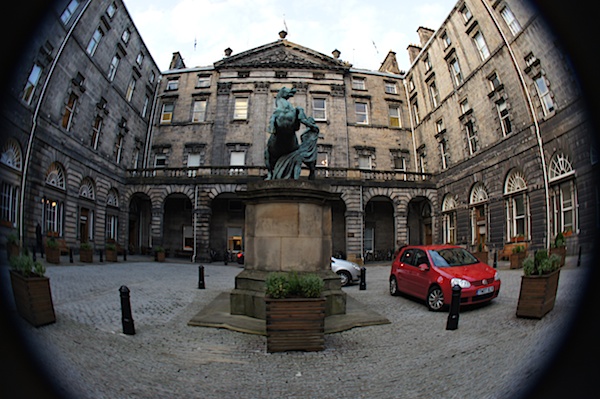 The report on the disposal of babies ashes at Mortonhall Crematorium has now been published online by the City of Edinburgh Council and you can read it at the link provided.
The Mortonhall Investigation report was commissioned by the City of Edinburgh Council's Chief Executive Sue Bruce in January 2013 after concerns were raised about practices at the crematorium and has been authored by the former Lord Advocate of Scotland, the Rt Hon Dame Elish Angiolini QC DBE.
The remit of the report was to establish the facts regarding practices relating to the cremation of babies at Mortonhall Crematorium and to learn lessons that will ensure best practice for the future.
Dame Elish interviewed bereaved families, current and former members of crematorium staff, representatives from funeral directors, staff from other crematoria, support groups and health professionals and took opinion from experts in the field of human anthropology, law and forensic accountancy. The report, with annexes, extends to over 600 pages in total.
The report contains 22 recommendations which the council say they will now take forward.
Sue Bruce, Chief Executive, City of Edinburgh Council, said: "On behalf of the Council, I would like to offer my sincere apologies to the bereaved families for the distress they have suffered as a result of the practices at Mortonhall Crematorium. I realise that the past year-and-a-half has been very difficult for the families involved and wish to thank them all for their co-operation with the investigation and their contribution to the report.
"I would also like to thank Dame Elish Angiolini and her team for their hard work on this important and sensitive investigation. Dame Elish has made many important recommendations, some of which relate directly to working practices at Mortonhall. I will be working with Council colleagues and elected members to take these forward.
"It is also clear from the recommendations that there are far-reaching implications regarding cremation practices and the legislative framework not just for Edinburgh but across Scotland and the United Kingdom and I will be working with the Scottish Government and other relevant bodies to address these concerns.
"We will now consult with families and relevant organisations regarding their views on a suitable memorial.
"It is vital that we learn from this and look to the future. We must ensure that the highest possible standards are adhered to at Mortonhall and that nothing like this can happen again."
All families involved have been sent a copy of the report by courier this morning along with an individual case summary containing details of their case.
Section 5 of the report relates to individual cases containing personal and sensitive information about the families involved. Having taken legal advice and consulted with the Office of the Information Commissioner, the Council has made redactions to this section to protect the privacy of these families and third parties.