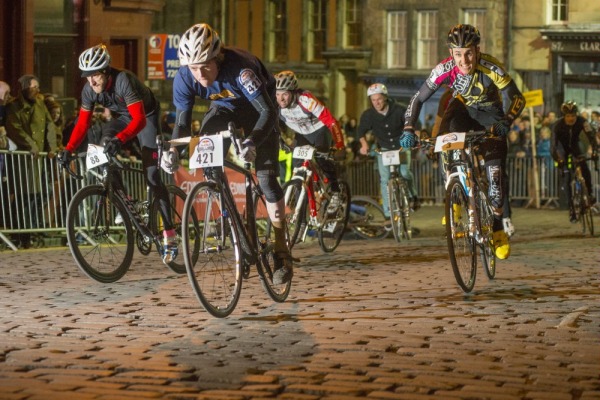 Hundreds of cyclists will descend on Edinburgh next month (Saturday 12 April) for Scotland's first ever Red Bull Hill Chasers 2014 – the UK's only multi-discipline uphill cycling race, transforming the historical Old Town into a gruelling race track for one night only.
Riders are being encouraged to register to take part in the event, sponsored by Charge Bikes, from today by visiting www.redbull.co.uk/hillchasers.
Now in its fourth year, having made its debut in Edinburgh last year, and previously been held in Bristol and Malaysia, the unique urban event will give 500 bike enthusiasts from BMX, mountain bike, road cycling and fixed-gear disciplines a chance to race against their heroes, including Olympic BMX rider, Shanaze Reade.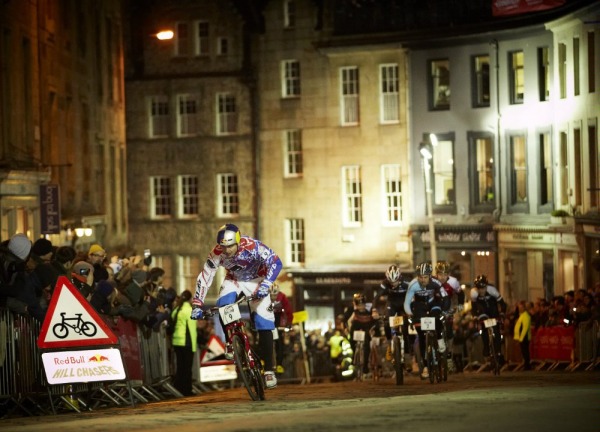 Battling head-to-head to settle the long-standing dispute between disciplines, amateur racers will be invited to partake in a series of five punishing, mass-start knockout rounds, before being whittled down to just 40.
Following the qualifying heats, the fastest aspirant riders will then battle it out against 10 of the UK's most elite cycling stars in a bid to steal the winning crown to become the Red Bull Hill Chasers 2014 'King of the Hill'.
The international competition will take place on The Mound – a punishing 200m uphill sprint beneath the dramatic Edinburgh skyline.
Cllr Steve Cardownie, Festival & Events Champion, City of Edinburgh Council, said: "We are thrilled to welcome back the Red Bull Hill Chasers to Edinburgh following the great excitement and boost to the city the event brought last year, when 5,000 supporters took to the Grassmarket to cheer on more than 100 riders. This year the uphill bike sprint will kick off at the Mound and where could be better to host what will be yet another fantastic cycling event in Edinburgh."
The qualifying rounds will be held on The Mound between 10:00 and 14:00 on Saturday 12 April. For your chance to compete against the elite as one of the 40 amateur riders please visit www.redbull.co.uk/hillchasers and register for your place in the qualifiers.