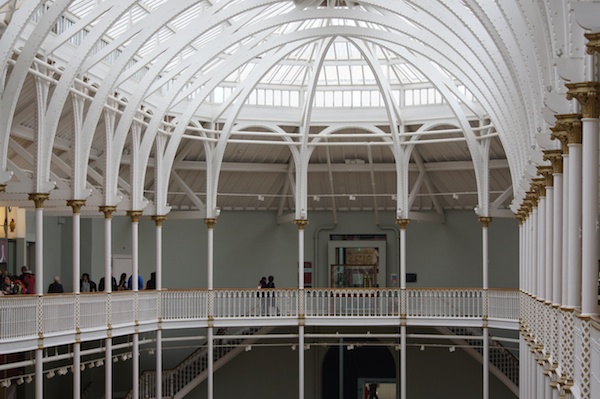 Figures released today (Wednesday 5 March) from the Association of Leading Visitor Attractions (ALVA) reveal that the National Museum of Scotland was the most visited attraction in the UK outside London in 2013.
Announcing its members' visitor figures, ALVA confirmed that the National Museum of Scotland received 1,768,090 visitors last year.
Dr Gordon Rintoul, Director of National Museums Scotland, commented: "2013 has been a terrific year for National Museums Scotland and we are pleased and proud of these results.
"Being confirmed as the most visited attraction outside London for the third year running demonstrates that we continue to capture the imagination of  visitors with compelling exhibitions, imaginative public programmes and internationally important collections.
"We have welcomed over five million visitors to the National Museum of Scotland since its reopening in summer 2011, a remarkable achievement for a country of only five million people."
Highlights from 2013 at the National Museum of Scotland included Vikings! a major exhibition of Scandinavian treasures brought to Scotland for the first time and Mary Queen of Scots, a once-in-a-lifetime exhibition developed by National Museums Scotland, offering a unique, definitive and fascinating insight into one of the most charismatic monarchs of all time.