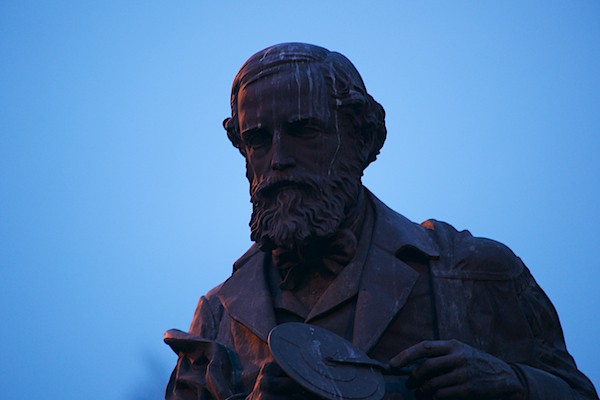 International Women's Day – Bruncheon! – Concert – Photography Exhibition – Jelly & Gin
Jackie Baillie MSP has lodged a motion at Holyrood to recognise International Women's Day which takes place this weekend, and specifically mentions University of Edinburgh graduate Katherine Grainger in it.
The motion reads:-"S4M-09084 Jackie Baillie: International Women's Day 2014—That the Parliament recognises that 8 March 2014 is International Women's Day; understands that this day plays a vital role in promoting women's issues and celebrating their achievements; notes that this year's theme is Inspiring Change and calls for challenging the status quo for women's equality and vigilance inspiring positive change; acknowledges that, since the day's first celebration in 1911, Scotland and the rest of the UK have come a long way in promoting women's equality and emancipation, but believes that much more needs to be done to address issues such as the gender pay gap, underrepresentation of women in senior positions, female unemployment and the availability of childcare; welcomes the many Scottish events that will take place to mark what it considers this important day, such as the University of Edinburgh International Women's Day Lecture by Olympic gold medallist Katherine Grainger, Falkirk's all female open mic and social session, Dundee's Women's Festival, which aims to celebrate women through film, history, arts, music and drama in a series of workshops and events and the Clamjamfrie organised by Glasgow Parkour Girls, and commends all those who are working diligently to improve women's social, economic and political position."
***
Go and have a lovely Bruncheon! with Great Female Singers/Songwriters from 11.30am – 3pm, free entry at Out of the Blue Drill Hall, Dalmeny Street on Saturday 8 March which is International Women's Day.
The theme for the March 8th Bruncheon is Great Female Singers/Songwriters.
The first International Women's Day was held in 1911. Thousands of events occur to mark the economic, political and social achievements of women. Organisations, governments, charities, educational institutions, women's groups, corporations and the media celebrate the day.
"We will be inviting some of Edinburgh's top musicians to perform the songs that mean the most to them of all the great songs that have been sung or written by women. From Bjork to Aretha Franklin, we'll be honouring some of the heroines that have touched our lives with their music.
"There will also be a performance by the Ladies Guerrilla String Quartet, and the cafe will be preparing a  special themed menu for the day."
Those of you on facebook can follow all the Bruncheon facebook action here.
***
The Edinburgh Telephone Choir present a concert "A Song for Everyone" in St. Philip's church on Wednesday March 12th at 7.30.  Tickets cost £6 including refreshments and can be obtained from Ian Warwick on 669 4906 or at the door on the night.  The concert is organised by the Portobello & District Council of Churches, supporting the Christian Aid Malawi Community Partnership. When the PDCC raise £5,000 a grant from the government makes it £40,000 and all proceeds of the ETC concert go towards this project.  Approx £2,500 has been raised already.
***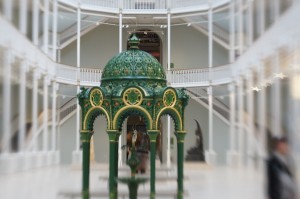 Wildlife Photographer of the Year at National Museum of Scotland
17 March – 1 June 2014
Exhibition Gallery 2, Level 3
Free
Through the lens of wildlife photography this exhibition captures the intrigue and beauty of our planet. These awe-inspiring images, selected from 43,000 entries by amateur and professional photographers in 96 countries, give us a glimpse of the natural world as it has never been seen before. From charismatic animal portraits to dramatic landscapes and provocative photojournalism, this year's breathtaking exhibition raises the bar of wildlife photography once more, exciting loyal fans and new audiences alike. The 100 award-winning images from the Wildlife Photographer of the Year 2013 competition are beautifully displayed on back-lit installations, with each image accompanied by its photographer's story and technical details.
Wildlife Photographer of the Year is co-owned by the Natural History Museum and BBC Worldwide.
***
Now for a bit of forward planning…
"Jelly&Gin are creating an immersive experience that will evoke the sights, sounds and scents encountered in the whisky making process from grain to glass. We are taking over a former milk factory in Leith and aim to transform it into a multi-sensory adventure in just two days. Guests will experience four different whiskies with all the senses through the use of lighting, projection, sound and scent. Small bites of locally sourced, artisan produced food will complement each of the four drams which have been selected from Jura Whisky Single Malts."
Dates:  14 – 20 May 2014
Times: Lunchtime sessions at 1pm – 2.30pm daily, Evening sessions 7pm – 8.30pm
Ticket Price:
Weekday Sessions: Early Bird £15/ £20 Standard
Evenings and weekends: Early Bird £20/ £25 Standard
The event is part of Whisky Month, a month-long, country-wide celebration of Scotland's national drink during May 2014 and is supported by Scotland Food and Drink. There are tickets on sale now. Cli