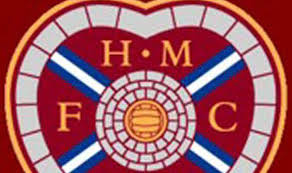 Hearts' youngster Gary Oliver is desperate to regain his place in the team after injury blighted his chances earlier in the season and he knows that the best way to achieve his goal is to score some.
Speaking ahead of today's clash with Kilmarnock at Rugby Park, Oliver said:  "I got injured at the wrong time. I had just broken into the team up at Inverness, but in the very first minute of the game I tore my ligaments. It wasn't the best time for that to happen, especially as I had worked so hard to get into the team. Now I need to keep working hard to try and regain my space in the team. Being so young I wasn't really expecting to play for the first team this season so even getting the chance to come on has been brilliant this season. It had been a great experience and it has helped me as a player as well. I'm hope I can get a run in the team now and I can start scoring goals.
"I'm sure if I can get in the team I can do well. I am a natural striker and we don't have many of them at the club right now so I'd like to prove I am worthy of a place in the team and the best way to do that will be by coming in and scoring goals. I've been in the gym all season working on getting quicker and building myself up. I'm not the biggest so I need to be strong and I think I have improved at everything as the season has gone on."
Speaking of natural strikers, Oliver has the advantage of learning form one of the finest strikers ever to play for the club, John Robertson. He continued:  "Robbo's a legend at the club so I'm just trying to take in as much as I can from him. If I can learn from him I'm sure I can do well. I haven't seen a lot of footage of him as a player but I don't need to – he tells me every day how many goals he scored! He's still got it as well. You can see he can still finish a chance. He must have been a good player in his day, but you do get sick of listening to him at times! He does like to talk about those goals!"
With the uncertainty at the club regarding players' contracts, Oliver admits that he is playing for his future but hopes to remain at Tynecastle and is planning on a summer in the gym to build himself up for next season, wherever that may be.
He continued: "First team level is a lot harder than the under-20s.It's more physical, it's quicker, it's just a lot harder all around, so I know I need to become a better athlete. I'll be in here during the summer trying to make myself stronger but that depends if I get another contract here.I'm up at the end of the season and I haven't heard anything yet. We all need to wait and see what the new owners want to do but hopefully I will get another contract. I'm playing for my future at the moment but I would love to stay on if I can.
"The mood is good. We know it is still mathematically possible to stay up so we'll keep going until that is no longer the case."