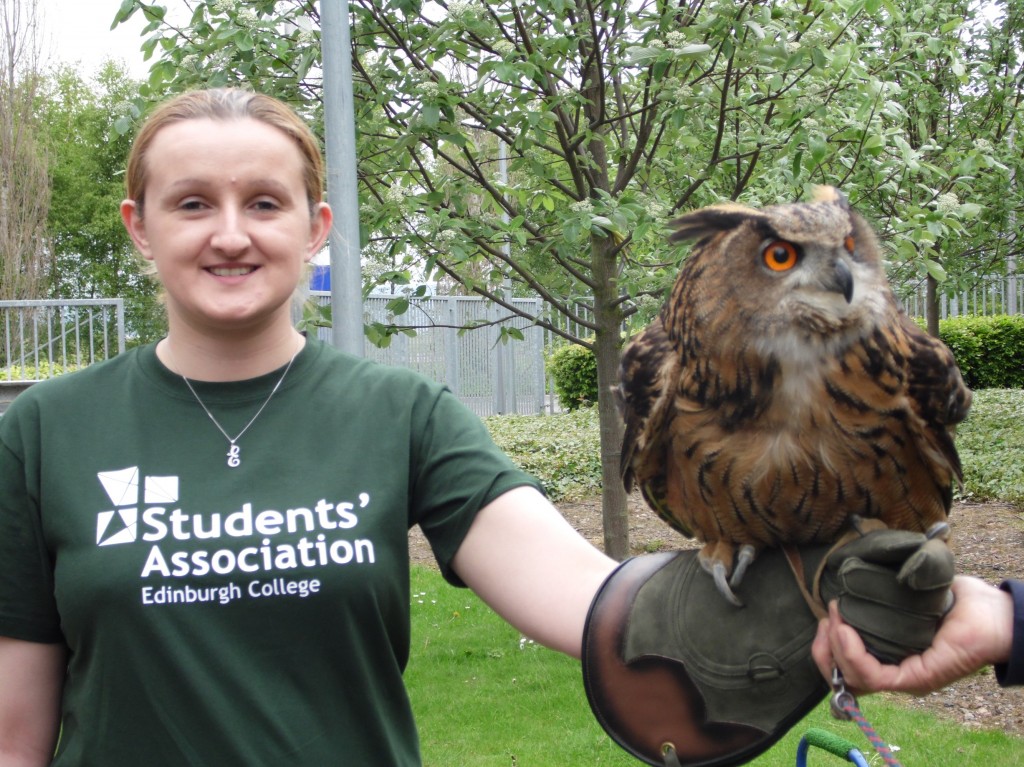 Contributed Article
Edinburgh College Veterinary students have raised over £400 for two animal charities at a campus fun day, with the help of some feathered friends.
Veterinary Care Assistant City and Guilds students held the fun day, which included everything from handling spectacular birds of prey, bucking bronco rides to animal face painting, all to raise money for Hounds for Heroes and the Five Sisters Zoo.
The enterprising students sourced all of the prizes themselves, which included an overnight stay in a boutique city centre hotel and witchery tour of the city, with the help of the Edinburgh College Students' Association.
Wendy Reid, Learner Development Tutor, said: "I was delighted with the effort and planning that our students put in to their event. For many, it was the first time they had undertaken such a task and I am very proud of everything they have achieved ."
"The students have all put a lot of thought into who should benefit from their fundraising efforts, and as the Five Sisters Zoo and Hounds for Heroes charities are close to their hearts, the students were keen to help them."
Submitted by Susannah Nichol