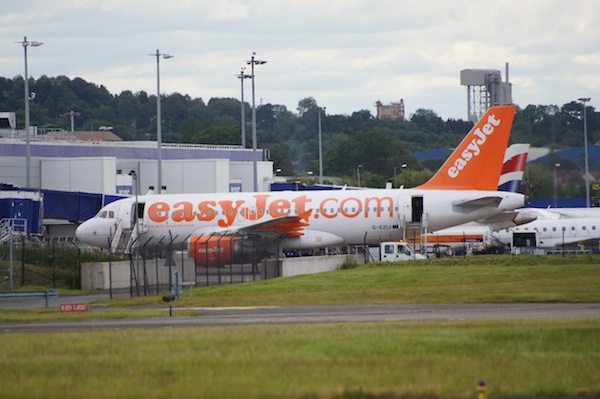 easyJet, Scotland's largest airline, announced today the addition of its new service from Edinburgh Airport to Reykjavik, which will begin in March 2013.  Iceland is renowned for its geothermal hot springs, ethereal glaciers and magical views of the Northern Lights – as well as its volcanoes.
Twice weekly flights will depart leaving Edinburgh from 14 and 21 March 2013 respectively flying on Mondays and Thursdays.
Earlier this year, easyJet operated its inaugural flight to Reykjavik from London Luton – a route which has proved popular with passengers both in the UK and Iceland.  The Luton – Reykjavik service is now being increased from three to four flights per week throughout the year, bringing the total number of easyJet flights to the destination, to eight per week from next March.
Hugh Aitken , Head of Scotland at easyJet, commented:-"We're delighted to be expanding our flights from the Scotland to Reykjavik in response to the route's growing popularity.  The destination is proving popular for leisure and business travellers alike with easyJet fares available from as little as £28.99 (one way including taxes).
"easyJet has carried almost 30,000 passengers between London and Reykjavik since its London Luton service to the city launched in March and we anticipate over 10,000 more passengers will take advantage of the easy and affordable flights from Edinburgh next Summer."
Steingrimur J. Sigfusson, Minister of Industries, Innovation and Tourism commented:
"easyJet's decision is a positive step and a sign of confidence in the Icelandic economy. It's terrific news that easyJet is increasing its services and adding these new routes to Reykjavik. We have a wealth of beauty, history and wonders to explore.  There really is something for everyone, all year round and we welcome the expansion."