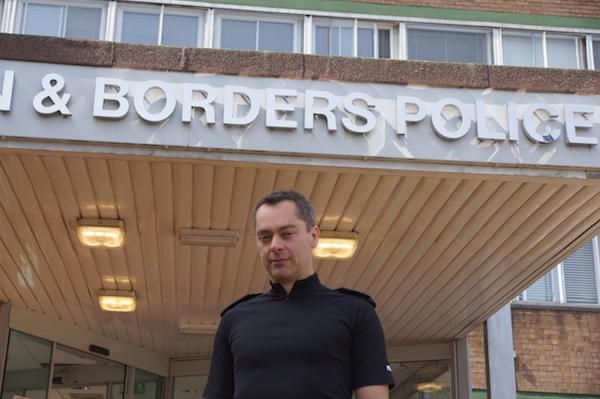 Tuesday 4 September 2012 at 2. Join us to find out what is going on in the West of the city.
Chief Inspector Richard Thomas is responsible for the part of the city known as Pentlands, which takes in Sighthill/Gorgie (Ward 7), Craiglockhart/Fountainbridge (Ward 9), Colinton/Fairmilehead (Ward 8) and Pentland Hills (Ward 2).
Just two weeks ago Lothian and Borders Police, along with other agencies such as the council, Lothian and Borders Fire and Rescue Service and NHS Lothian, launched a programme called Operation Cipher in the Calders area of the city to improve life for the people living there.
So what is the up to date position? There has been a lot of activity from street football for youngsters to drugs-related arrests. The Chief Inspector has set up a blog to try and keep everyone who might be interested appraised of what is going on and there is a survey which you will find online and which he hopes you might complete.
We are going to be chatting to the Chief Inspector for an hour or so on Tuesday 4 September 2012 from 2pm. Join us if you can, and add your questions to our liveblog. If you can't join us here, then the Twitter hashtag is #askLBP and you can use that to keep in touch with us. Or of course you can send us any questions you might have, and you can read this liveblog afterwards! You can contact Richard Thomas by email pentlandschiefinspector@lbp.pnn.police.uk