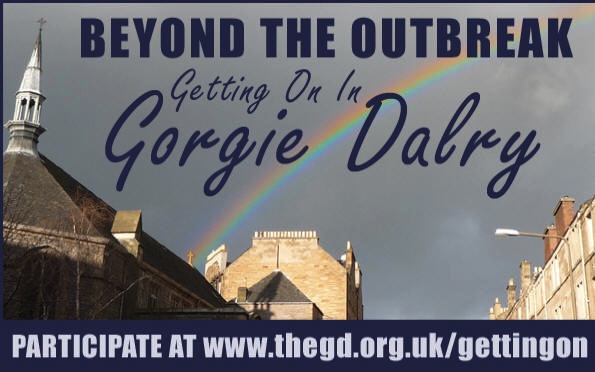 The first of a series of meetings took place at Tynecastle High School Community Wing today, to discuss how the communities of Gorgie and Dalry might recover following the recent outbreak of Legionnaire's disease.
It was arranged before yesterday's tragic news that a man in his 60s from south-west Edinburgh had become the third fatality due to the disease, which he was believed to have contracted during the suspected exposure period.
The event was organised by local community worker, Pol Steele, who provided a presentation entitled 'Beyond the Outbreak – Getting on in Gorgie Dalry' which explained how the area's reputation had been severely damaged as a place to live, work and visit.
A number of ideas were discussed, including forming a community response team made up of local residents, businesses, politicians and community organisations seeking to provide focus of community activities and develop methods of improving the image of the area, such as producing a digital leaflet which would include stories and pictures from residents, adverts from businesses and comments from politicians.
This leaflet would be freely distributed as a PDF and be available via other websites such as The City of Edinburgh Council, Edinburgh Leisure and Visit Scotland.
Another option which would require some funding, would be the creation of a Gorgie / Dalry website to promote businesses as well as educating the visitors to the history of the area.
Other discussions related to a potential minute's silence to mark the three month anniversary of the outbreak, to give people a chance to pay their respects, and the possibility of some type of memorial.
Initial pre-meeting discussions suggest that local MP Alastair Darling and MSPs Sarah Boyack and Marco Biagi were behind this idea.
SNP Councillor for the Sighthill / Gorgie ward, Denis Dixon, who attended the meeting, offered his support and later told the Edinburgh Reporter:-"The meeting went very well and was a good platform to take things forward. It's a bit early at the moment as we have to allow the Legionnaire's outbreak to run its course, and there are still a lot of people who are ill.
"Gorgie Dalry does suffer from some bad publicity and we want to change this. This is a great community and I know it well. We just have to build up the community spirit and take things forward. There is still a lot of work to be done and it's great to have someone like Pol."
Pol Steele praised the 'Blitz' spirit in the community, but claimed that Gorgie / Dalry still had a poor reputation as being dirty with a poor crime record, and that much of this was undeserved claiming that the area had improved considerably in the last 10 years.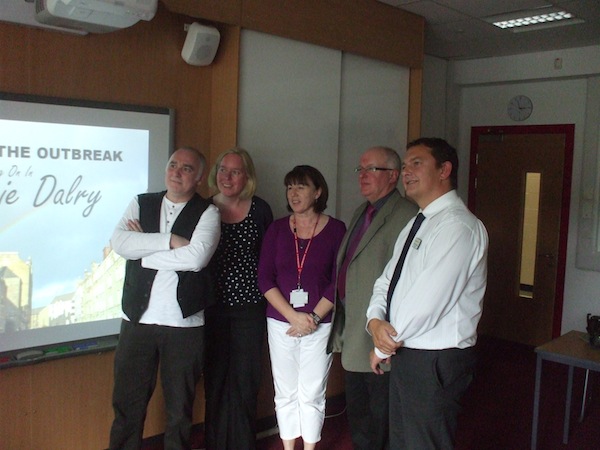 After the meeting, he told the Edinburgh Reporter:- "This is just a starting point, and hopefully things will kick off when everyone's out of intensive care, but I am aware that for three families, the tragedy will never end. We have to remember to be respectful. I have been a community worker in the area for over 20 years, and I have a real sense of how close we came to a disaster, and it would be a good thing if something positive could come out of this. The next stage is to find a committee, possibly numbering fifteen and mainly made up from local residents and businesses with some politicians and community groups. Today's meeting brought out some excellent ideas.
A follow up meeting due to take place at 6.30pm on Thursday 5 July has been postponed due to power problems, but  a new date will be circulated in due course.