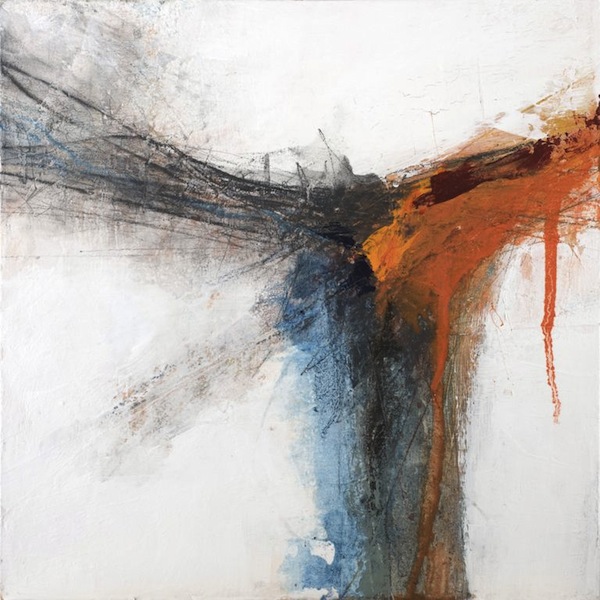 A new exhibition from 5 April 2012 to 1 May 2012
A fascinating exhibition that, in many ways, epitomises what Union Gallery is about. Two relatively new artists (this is the first major exhibition for both of them), producing very different work but tied together by the thread of outstanding quality and, in this case, creating work that is both controversial and fascinating.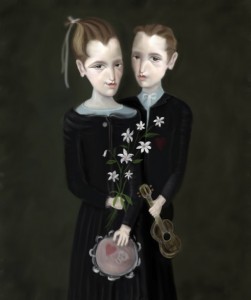 Kevin Low brings art right into the 21st century with his brilliant use of a digital tablet and pen in the same way that a traditional painter uses a canvas, paints and a brush.  Layering the colours to produce the image he is seeking produces rich and powerful pictures that set his work apart from other digital artists. His work is clear evidence that painting will never die, it will merely adapt to take on the opportunities that the digital world offers.  Kevin Low does this par excellance – he is a pioneer for a new type of painting.
Abstract artist Stewart Bremner's work evokes the strongest of emotions through its spontaneity and sense of urgency.  His use of colour and texture are enthralling and  quite addictive – these are paintings for those who like there art with an edge to it, who like it to create real emotion and passion.  It is no surprise to us that Bremner is already building an impressive following in the USA, and we feel it is time that he is recognised closer to home.
We know that this exhibition will divide opinion, but then what else is great art for if not to court a little controversy?
Kevin and Stewart will be in the gallery to talk about their work on Saturday 14th April, and Kevin will be demonstrating his extraordinary techniques on Saturday 21st.
WORLDS APART: NEW WORK BY KEVIN LOW AND STEWART BREMNER
Opening Times
Monday – Saturday 10.30 to 18.00
Sunday 12.00 to 18.00