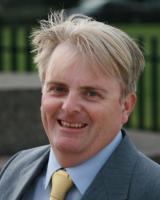 Martin Veart is the Scottish Liberal Democrats candidate for Portobello/Craigmillar Ward.
Martin Veart described himself as honoured at this opportunity to run for office and the chance to represent the people of the great city of Edinburgh. A passionate liberal, Martin will be a strong campaigner for the folk of the Edinburgh Eastern constituency and will work hard to see employment and health needs met. As a father he is keen to see that all children and teenagers get the best possible education.
Martin is especially pleased to see that in Holyrood, the Scottish Liberal Democrats played a vital role in pushing through legislation that ensures that tuition at Scottish universities remains free for Scottish students.
Edinburgh Eastern contains many old residences and since energy prices are an increasing pressure upon us all, Martin is keen to see extra help for home owners to insulate their homes, thus saving money, energy and reducing the output of greenhouse gases.
Although active in politics for over twenty years, Martin has not put himself forward for public office before now. He feels that before representing others, a person should have a broad life experience to rely upon. Family life and fifteen years as a geophysical engineer in the oil and gas industry has certainly provided that. Martin's work has taken him to North America, Europe, Africa, the Middle East and Asia. Seeing people living on four different continents has given him both appreciation of what we have in Scotland and insights of how we can make life better here. It is our common humanity that has led him to be an ardent campaigner against nuclear weapons and he is the founder of the Say No to Trident movement.