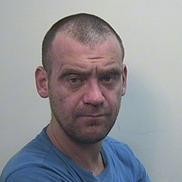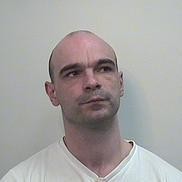 Two men convicted of organised crime offences in West Lothian have today been jailed.
John McCarthy and Peter Cameron were sentenced to six years and four years respectively at the High Court in Edinburgh, having previously pled guilty to drugs and extortion charges.
Both men will also spend a further three years on licence when released from prison.
Between June 2010 and September 2011, McCarthy and Cameron were involved in various offences including the possession of Cocaine, intimidating residents across West Lothian and extorting money from their victims.
Lothian and Borders Police carried out a thorough investigation into the activities of both men and as a result, they were arrested and charged in connection with serious and organised crime.
Speaking following today's sentencing, Detective Chief Inspector Phil Gachagan said: "Both John McCarthy and Peter Cameron contributed to making the lives of others in West Lothian a misery.
"By using fear and intimidation, they were able to obtain thousands of pounds in cash from their terrified victims and were also involved in the distribution of Class A drugs into our communities.
"McCarthy and Cameron's guilty pleas demonstrate the substantial evidence against them and the sentences they received reflect the shared views of the police and Crown Office in dealing with offences of this nature.
"I would also like to pay tribute to the victims in this case and members of the public who came forward and assisted the police in bringing McCarthy and Cameron to justice.
"Lothian and Borders Police are committed to tackling serious and organised crime in West Lothian and across the Force area. We will continue to work alongside partner agencies and the communities we serve to identify those responsible and bring them to justice.
"Intelligence plays a vital role in detecting crime and anyone with information about ongoing criminal activity in their area should contact their local policing team."