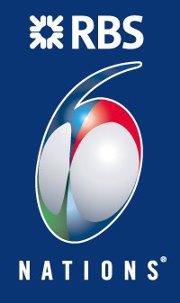 Following two defeats in their first two matches, it seems that the Scottish rugby team may still have a bit to learn. So we are intrigued to see the Masterclasses which Glasgow Warriors players Duncan Weir and Al Kellock act as teachers to some of their Scotland team-mates, which RBS have sponsored and published online.
The First video gives rugby players a few tips on how to kick and the second is a lesson on the line-out.
Stand-off Duncan Weir offers Richie Gray a few pointers on how to use his long legs to full advantage. It seems a little like golf to us with phrases such as "follow through" being used. Gray admits that he is "not very coordinated…", and that he would dread taking a crucial kick in the 79th minute of play.
Initial tip is to point the ball towards the goal, and take as many steps on the approach as you feel comfortable with….seems obvious and easy, but of course it can be a long way to the posts, and then there is usually a 60,000 strong crowd at Murrayfield, only half of whom are willing you on…
In the second video, Al Kellock, 2nd Row Scotland player, gives a masterclass on the line-out, which he admits he spends hours practising.  Kellock is tall which of course helps in the line-out, but the video shows that even with a player with the stature of Chris Cusiter, you can still make plans for a useful line-out move.
Hopefully the team might use some of this coaching to prove their worth against France on 26 February 2012 at Murrayfield. There might even be some tickets still available.
Sponsored by RBS