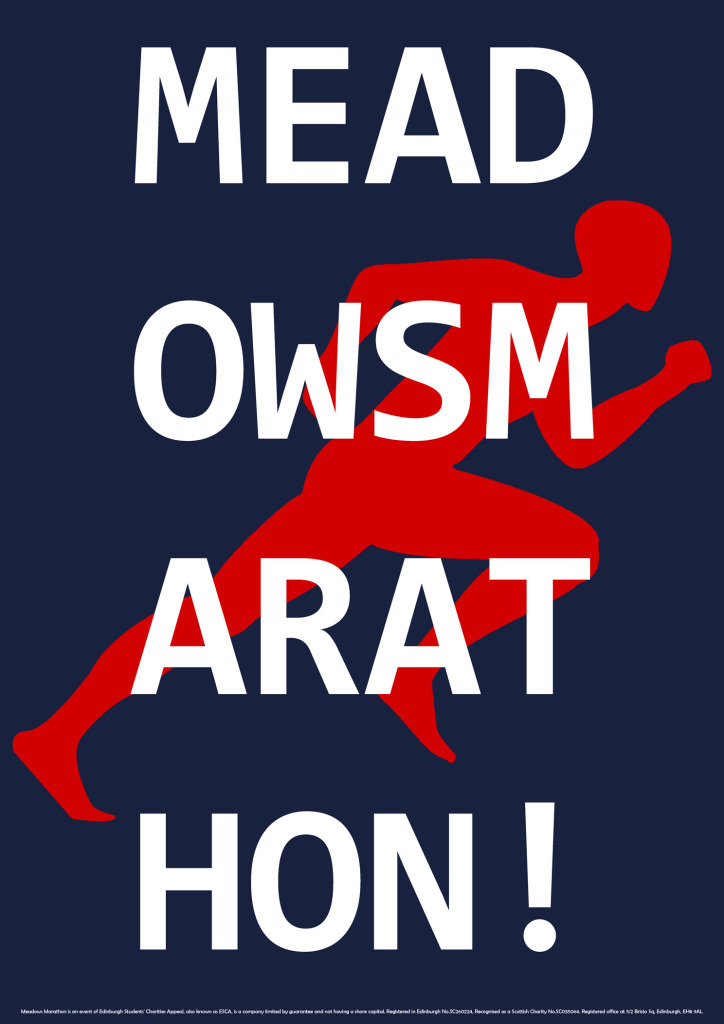 It is the start of another year and many people will be returning to work with inflated waists and deflated bank balances. There is an upcoming event that ticks a number of the common New Year Resolution boxes, such as doing something for charity, getting healthier or simply doing something great. That event is the Meadows Marathon, which will be held on Sunday 4 March 2012.
This year's event sees the return of the 5.6km fun run and half marathon to Edinburgh's Meadows and also introduces a full marathon for the first time. The full marathon is £25 to enter and the half marathon and fun run are £15.
Sign-up numbers are steadily increasing but, if previous years are anything to go by, numbers should shoot up within the next few weeks. It is around this time of year that people need something to aim for and to train for. The Meadows Marathon team, all of whom are student volunteers, are urging people to have a go, sign up and raise as much money as possible for a charity of their choice.
This month will see the launch of the Meadows Marathon blog which will give a glimpse of some of the behind-the-scenes goings-on that make the event what it is. The team are searching for a selection of runners who would be happy for their training diaries to be published on the site which will no doubt spur other runners on and increase awareness of the charities being run for. The blog and runners' diaries will be published on the Meadows Marathon website and through their social media channels – Facebook and Twitter. Those interested are being asked to email their details to press@meadowsmarathon.org.uk.
Raising money for charity is optional but is strongly encouraged because, as a fundraising event, it is hoped as many people as possible can be helped by the monies raised. Runners can make an optional donation to charity if they are not fundraising. This year will also see an exciting new element regarding fundraising, full details of which will be announced in the next few weeks. Last year over 800 runners raised nearly £40,000 for a number of different charities based in Edinburgh and beyond.