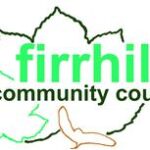 Firrhill Community Council meet tonight at 7p.m. at Oxgangs Care Offices at Firrhill Neuk, just off Firrhill Drive. Minutes of the last meeting can be found here. 
Leith Links Community Council meet tonight.  The meeting will be held in Duncan Place Community Centre,near Leith Primary School and starts at 7pm prompt. Here is the agenda:-
agenda-260911
Liberton & District Community Council meet tonight at 7 in the Liberton Kirk Centre, Kirk Gate. You can see the agenda here. 
The community council meets tonight at 7:30 pm in Portobello Baptist Church Hall, 185 Portobello High Street EH15 1EU You can read the agenda here. It includes discussion of the proposed changes to signage on the Promenade which will affect cyclists.
Queensferry & District Community Council meet this evening in the Burgh Chambers at 7.30pm at the Burgh Chambers on the High Street. Minutes of the last meeting are here.
Community Councils are all over the city and are in your area. The bodies comprise individuals who are interested in their particular neighbourhood and either want to preserve it or change it for the better. You can get more information about joining in on the City Council information page but we also have a list of all community councils here.