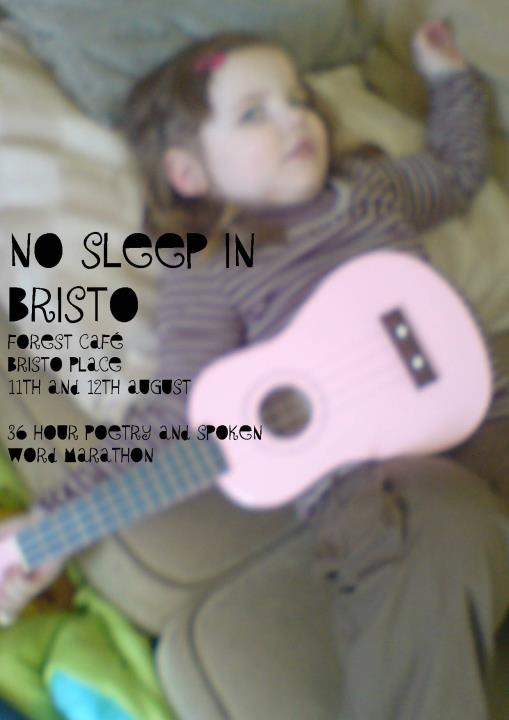 As we type, Edinburgh's Inky Fingers writing group are holding a 36 hour writing marathon in The Forest Cafe as their mini literary festival comes to a close.  The event, They Shoot Writers, Don't They? sees twenty local writers shut up in The Forest from 10am today (Thursday 11) until 10pm tomorrow (Friday 12).
Rachel McCrum from Inky Fingers explained,
"In one of our more frenzied, sleep deprived planning moments, Inky Fingers had an idea. An idea as staggering in its genius as it is elegant in its simplicity. Or maybe it's simply a little sadistic.
Why don't we get a bunch of writers and make them stay in a room for 36 hours and…you know…write? And see how long they last?
 It could be a beautiful hothouse of concentrated creativity and intense fervour. That or we could end up with a room resembling apocalypse in the asylum…"
Participants have to produce a new piece of writing every hour.  Work may include poetry, prose and scripts.  Prizes will be awarded to the person with the largest number of pieces begun, the largest number of pieces completed, and to the last person standing.  They will also have to use paper for all their work, as there are no laptops allowed in the competition.
Not to be outdone, Kevin Cadwallender of Red Squirrel Press has organised a poetry and spoken word marathon, No Sleep in Bristo, also be taking place in The Forest from 10am today until 7pm tomorrow.  The aim is for 100 poets to read for 15 minutes each, and members of the public can listen for free.  Performers include Greener Leith's Emily Dodd and Scottish Slam Poetry Champion Young Dawkins III.
For further coverage starting later today see the 12 Books in 12 Months blog.