The SNP today published its mini manifesto on the environment, outlining the green policies a re-elected SNP Government will take forward. The document, "A Greener Scotland", explains how the SNP will take forward plans for better energy efficiency in homes to combat fuel poverty, with a further £50 million for a new Warm Homes fund.
It also outlines proposals to electrify more of Scotland's rail network and implement a new £50 million Future Transport fund to ensure a shift to low carbon means of transport. The introduction of zero waste legislation, a review of land reform laws and plans to plant 100 million trees by 2015 are also included in the mini-manifesto.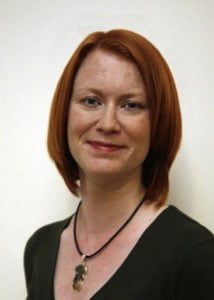 Welcoming the publication, Shirley-Anne Somerville, SNP candidate for Edinburgh Northern and Leith, said:
"The SNP has already made huge strides towards securing a greener future, not just through the renewable energy revolution, but also by getting world-leading climate change legislation passed by the Scottish Parliament.
"That legislation, with its target of a 42 per cent reduction in greenhouse gas emissions by 2020 has been widely acknowledged as setting an international example for others to follow.
"A re-elected SNP Government will take that green agenda forward with policies which will help secure cleaner transport, a healthier outdoor environment and warmer homes."