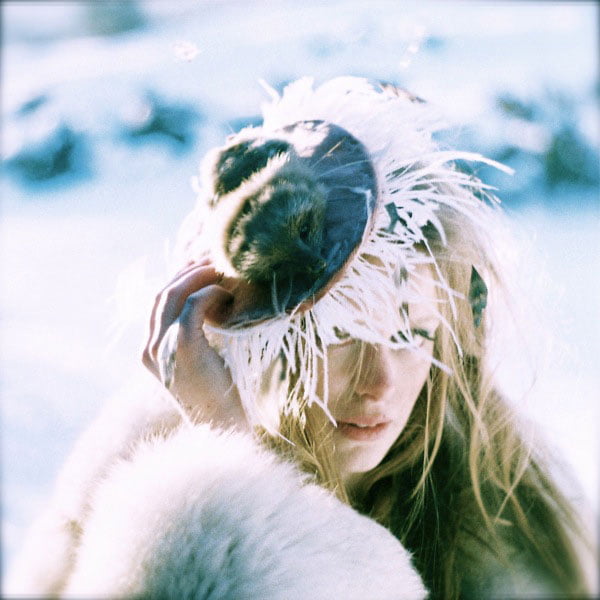 Students at Edinburgh University will be showing a stylish approach to raising money for Breakthrough Breast Cancer when they host their 10th annual charity fashion show extravaganza.
Founded in 2001 by University of Edinburgh student, Annabel Kilner, the Edinburgh Charity Fashion Show (ECFS) is hailed as one of the biggest events of the society calendar, bringing together student creativity with big designer names such as Vivienne Westwood, Pringle and Luella.
Now in its tenth year, ECFS has raised almost £300,000 for a range of charities, with last year's event donating £37,500 alone to three different charities; Poppy Scotland, Marie Curie and Scottish Association for Mental Health.
This year organisers are hoping to match if not better that figure, with all proceeds going to Breakthrough Breast Cancer – the UK's leading cancer charity dedicated to saving lives and changing futures through campaigns, research and education.
Each year the show – sponsored by Scotland's leading lettings portal, Citylets – is based around a different theme designed to capture the creativity of the students and designers – with students also performing as the catwalk models.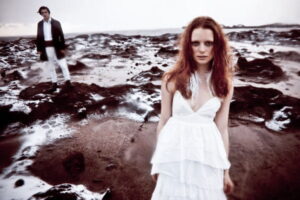 This year the theme is based around the idea of (D)evolution.  Titled 'Welcome to the Islands', the show promises guests a strange, wild, wonderful and diverse spectacle full of beautiful and fierce creatures.
Chairman of the ECFS committee, Laura Christine – a post-graduate student at Edinburgh University – said: "The [d]evolution idea came from a desire to take the ECFS project as a whole back to its Edinburgh and student roots by incorporating students at every opportunity – from projections and video to photography, art and sculpture.
"This year is pretty exciting as the show is placing emphasis on student creativity, the show is breaking out of its previous mould and showcasing both street style and high fashion alongside student art, music and photography – allowing the students to make the most of their creative resources and put on a show that Edinburgh fashionistas will be sure to remember."
The show will be launched on 2 March with a launch party at iconic student venue The Caves. Combining fashion and music, this event will raise money for charity as well as increase awareness of the event.
The opening night will then take place on 18 March at the Mansfield Traquair and guests will be treated to a catwalk show before live music and some of Edinburgh's top DJs.
A VIP night will also take place on 19 March and guests on this night will be treated to a drinks reception and three course meal on top of the previous night's entertainment. An auction will also be held on the night and guests will be able to bid for a range of prizes including a table for 4 at a live comedy showing by Kevin Bridges and Jack Whitehall – helping raise money for the charity.
In previous years, ECFS has featured designs from British designers Luella and Vivienne Westwood and this year the models are set to dazzle in a collection from Scottish fashion stalwart Pringle and milliner James Faulkner – who made his name making hats out of road kill.
Laura added: "We are very excited to see the show finally come together and were are delighted to have the opportunity to work with some of Scotland's top fashion labels like Pringle and also support local and student designers.
"Everything in the show has been organised and created by students, from the initial ideas and theme, to the sets, design and lighting. Even the models are all students and we are very lucky to have Martha Braddell, a previous Britain's Next Top Model contestant walking for us.
"We want to thank everyone who has helped us out so far, the local businesses who have kindly donated prizes for the raffle and auction and especially the team at Citylets who have been our main sponsor for the past two years. They have been a huge help and we couldn't have progressed to the stage we have without them."
Thomas Ashdown, the entrepreneur behind the Citylets network, said: "We are delighted to support a student run charity such as this. Citylets itself started in the Edinburgh student community over ten years ago so it seemed fitting that this should be one of the local community events to be involved in.
"Historically, it's been a great event exacted to a high professional standard and it is well known across Edinburgh, not just within the student community. The team at Citylets has attended for the past few years now and we are really looking forward to seeing the final show and all the hard work that ECFS have put in come together.
"It's a fantastic event for a worthwhile cause and I hope as many people as possible come along."
Tickets for all the events go on sale this week and can be purchased online. Tickets for the pre launch party are £6 each. Tickets for the opening night at Mansfield Traquair are £20 and for the VIP tickets start from £75 to £100.
More information can be found at http://www.edinburghcharityfashionshow.com or by emailing laura.christine@edinburghcharityfashionshow.com