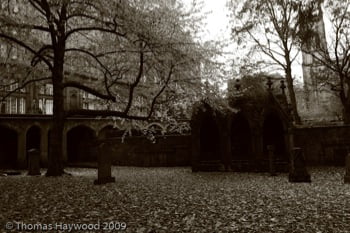 Brrr…..it's autumn now. Leaves on the ground and a chill in the air…..
A meeting of Lloyds Action Now (LAN) will be held on 18th October 2010 at Macdonald Roxburghe Hotel, 38 Charlotte Square, Edinburgh, EH2 4HQ, George Suite. LAN was set up to assist Lloyds shareholders to recover their money lost when Lloyds TSB Bank took over HBOS.
The Edinburgh World Justice Festival is on till 23rd October. More details here All events free and unticketed. "In Our Honour: Scotland's Role in Tackling Honour-based Violence" will be on Wednesday 20th October 7-8.30pm at the Augustine Church, Edinburgh when the problem of forced marriages and possible Scottish legislation to deal with it will be discussed.
This is an invitation for anyone fancying a snuggle and a cuddle tonight on the sofas of Brass Monkey in Drummond Street to watch an interesting and enlightening film. Directed by Jean-Jacques Annaud and starring Brad Pitt and David Thewlis (Professor Lupin for all you Harry Potter film boffins) This is the story of an Austrian mountaineer who becomes friends with the Dalai Lama at the time of China's takeover of Tibet. Booking details for tonight's screening here.
Monty Python's Spamalot is on from today at The Playhouse. Written by Eric Idle and John Du Prez, the show won the Tony Award for Best Musical in 2005. Always look on the bright side and try to book your tickets from the online Box Office by clicking here.
Today the UK Government will present the new National Security Strategy that underpins the decisions being made on resources as part of its Strategic Defence and Security Review. This will set out an analysis of the threats and risks that the nation faces, and a vision of Britain's role in the world going forward.
Leith Waterworld has extended opening hours during the school holidays and is now open 7 days a week until Monday 25th October. This way you will be able to pop by any day to the only leisure pool in the city to ride the flumes and the fast flow channel, wave machines and the river run, but most importantly have lots of fun! Open every day till 16.45.
Meadowbank is hosting an open day on 23rd October for those children from pre-school age upwards who want to try out gymnastics and trampolining. You can obtain more information and how to book by emailing karenmcgrath@edinburghleisure.co.uk
Taster sessions of the new fitness equipment at Glenogle Baths from 18th October. Telephone 0131 343 6376 to get more details on how to book a free session.  

At The Scottish Storytelling Centre they are hosting The Scottish Mental Health Arts & Film Festival. on Tuesday 19 October at 7pm with The Alchemy of Illness – a free live dramatic re-telling of a selection of stories that delves into the experience of illness throughout the centuries, created by medical historian Joanna Paterson.
The Scottish International Storytelling Festival is Scotland's annual celebration of traditional and contemporary storytelling. The Festival brings together artists and audiences from Scotland and beyond in entertaining and inspiring live storytelling performances, thought-provoking talks, workshops and discussions and fun family activities. And it takes place from 22-31 October. More details here.
Men's Health Survival of the Fittest on 17th October 2010 at 10.00. More details on the RNLI website. This is a Rat Race event – so you have to be really fit!
On 20th October there is an event organised by the E Club of University of Edinburgh Business School from 6.30 to 9.30pm at the Edinburgh Business School when E-Club members go head-to-head with a panel of dragons awarding £1000 on the night… This is the first of two Santander sponsored pitching competitions of the year organised by the Club and an opportunity for the participants to hone their presentation skills. Participating Club members will have 5 minutes to pitch their idea and then take questions from the judges in a Dragon's Den-style format. The winner will be announced during the drinks reception afterwards – and will be awarded £1000.
The 8th Edinburgh Mountain Film Festival takes place from 21-24 October 2010. The festival is staged in the George Square Lecture Theatre at Edinburgh University, with additional events at Edinburgh International Climbing Arena at Ratho. More details here.
Photo courtesy of Thomas Haywood