by Catherine Stihler MEP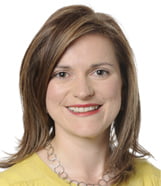 Four years ago, Edinburgh and Scotland were catapulted onto the global stage when our MSPs voted to introduce a total ban on smoking in enclosed spaces.
Many of Edinburgh's pubs are famous as the drinking holes of emerging poets and scholars, but now you no longer have to enjoy the experience through the unattractive, choking, grey haze of some fellow patron's cigarette.
Labour were the pioneers behind the groundbreaking legislation. Since the ban's inception, in March 2006, numerous health experts from around the globe have travelled to our capital city to see first-hand how the ban has improved the quality of life for many in Scotland.
Lothian and Borders Police were not alone when they announced the smooth introduction of the ban, citing very few violations and compliancy from members of the public. To date there are have been very few arrests or prosecutions due to breaches of the ban.
Since England and Wales followed suit in 2007, cigarette sales across the UK have dropped and attitudes towards smoking – particularly passive smoking – have changed a great deal. More and more people consider smoking, particularly in closed spaces, to be unacceptable, socially irresponsible and a great danger to public health. Continuous evaluations of Scotland's move toward a smoke-free society have produced resoundingly positive results. A sizeable percentage of the public support the ban, and there have been notable reductions in the rate of hospital admissions for illnesses such as heart disease and asthma. In the first year of the ban, nine Scottish hospitals reported a 17% decrease in heart attack admissions. Despite these figures, there are some Conservative and UKIP politicians and commentators such as Brian Montieth, who have not accepted the medical results and refuse to acknowledge the change in public tide.
I believe that the current legislation, albeit bold, does not go far enough and more must be done to build a complete smoke-free society. Unfortunately, the smoking ban has not translated into lower rates of lung diseases such as Chronic obstructive pulmonary disease (COPD) – an illness strongly associated with smoking. There are roughly 100,000 sufferers of COPD in Scotland, with a predicted rise of 33% by 2030, unless action is taken now to reduce the rates of smoking and polluted air. It kills more people across the UK every day than some cancers or liver disease, and many of the areas with the highest recorded rates are in Scotland.
I have teamed up with the British Lung Foundation and European Lung Foundation to push for strong, co-ordinated action across Holyrood, Westminster and Brussels to combat the scourge of lung disease and smoking. I strongly support the British Lung Foundation's campaign to ban smoking in cars when a minor is present. Education, teaching and learning must remain at the core of any smoking cessation strategy.
The smoking ban has clearly been a great success, a battle has been won, but the war is ongoing. I know that through bold, joined-up action, Scotland and the UK can continue to play a pivotal role in tackling smoking-related illnesses. With lung disease rates continuing to rise, we can only imagine what the situation would be if the pro-smoking campaigners got their way and polluted the air of Edinburgh's pubs and restaurants once more.