INDUSTRY EXPERT LOOKS FORWARD TO A MORE RESILIENT HOSPITALITY SECTOR EMERGING FROM THE FIRES OF COVID-19
Having recently launched his own restaurant consultancy, hospitality sector expert, Nikos Matsikas, has spoken of his hopes for the sector's recovery.
Likening the Covid-19 pandemic to "a forest fire that has burned the lush, green environment where some of Scotland's most beloved restaurants, bars, and hotels lived," Nikos, who has worked in senior level hospitality all over the world, at both a 2 Rosettes and 3 Michelin Star level, pointed to regeneration and "new seeds" underground, which will be "melted like wax by the heat, to allow new concepts and forward-thinking companies to emerge."
Ultimately, he believes this will make Hospitality stronger and more resilient to future fires.
"It's not all doom and gloom at the moment," said Nikos, originally from Chicago of Greek heritage. His time in the States saw him look after the likes of Barack Obama, Johnny Depp, and Jennifer Aniston, to name but a few.
"As a sector, hospitality is going through a rough transformation, which will mean continuing job losses in some cases, but there is definitely light at the end of the tunnel."
Having worked in a 3 Michelin star restaurant in Chicago, Nikos went on to spearhead a Luxury 5 star Resort Multi-Food & Beverage outlet operation in Greece, for leading Hotels of the World. He also spent time in a 1 star Michelin restaurant. Moving to Scotland, he has occupied senior Food & Beverage Management roles at Gleneagles & Malmaison.
His time at Brasserie Ecosse in Dundee has seen him set up a Training Academy which continues to train several local Dundonian youngsters to a five star standard in front of house.
"I've been very fortunate to work in some amazing establishments in my career so far," said Nikos. "The hospitality sector can open so many doors and lead to a very rewarding career in beautiful locations."
On the plus side, at the moment, Nikos pointed to a Growth of consultancies specialising in Hospitality Operations, such as his own.
"Unfortunately, there have been many redundancies, coupled with senior people leaving the sector. This will clearly have left a skills gap. New restaurants launching to market may turn to consultants to work on special projects."
"I also expect to see better hygiene practises across the board for all types of hospitality venues, together with hospitality staff being much more aware of a better work life balance," he said. "Tech savvy solutions may now help cut down on unnecessary long hours which are so damaging to mental and physical wellbeing. The pandemic has taught us to value mental health in the workplace, especially one so busy and challenging as ours."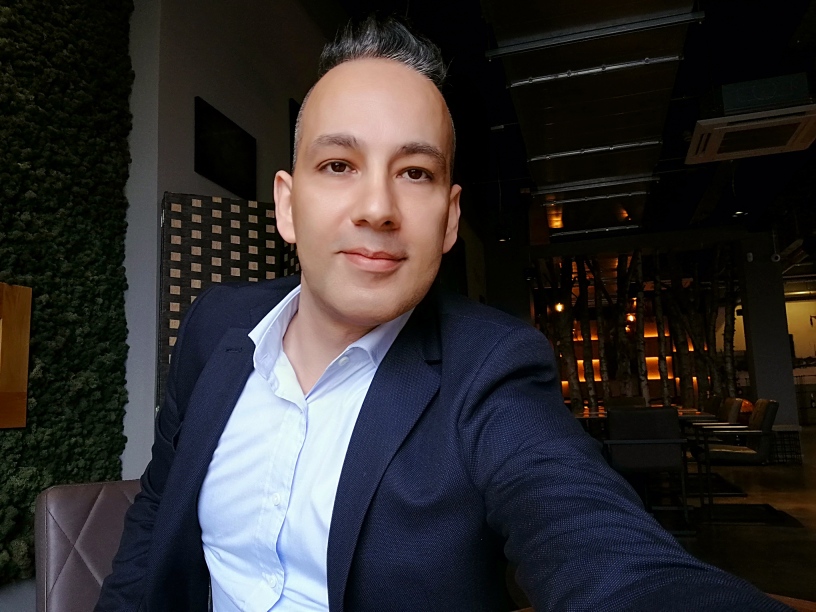 Nikos went on to say that he saw the "Dark Kitchens" concept being one to remain after the pandemic, along with home delivery, which is on the rise.
"We'll also see more alfresco dining and indoor/outdoor bars & cafes," he said, "and there will be a real appreciation for more face-to-face interactions- let's face it, we are all pretty much zoomed out and want to resume face to face contact as soon as we can!"
Businesses that kept their staff and remained open for business throughout the pandemic will be more supported by their clientele from an ethical standpoint, Nikos believed. "At Brasserie Ecosse we managed to keep all our staff in paid employment from March 2020," he said. "The downtime we had was used to further enhance their training."
As to what the sector wanted to move on from as it recovers from the ravages of Covid19, Nikos pinpointed the fact that many people were now tired of cooking at home, and would want to treat themselves dining out a son as they could.
"I don't see home kits lasting that long. They fulfilled a need at the time," he said.
Nikos finished by saying that he thought the UK would eventually stop speaking constantly about Covid, and instead focus on Brexit, and the effects it will have on the job market and commodities trading for the country.
"These will become more pressing concerns. The main thing is to mount an effective fight back in our industry, and to minimise job losses wherever possible. New innovations and start ups must be allowed to prevail."