Hospitality company celebrates fifteen year anniversary.
Mix of hotels, Commercial Property, Hospitality, plus Meetings & Events, has proved a successful formula for Scottish entrepreneurial duo
Having not just survived, but prospered, in one of the most turbulent economic years the business world has ever seen, The Fusion Group of Companies – who look after the 135 bedroom Edinburgh Rooms in McDonald Road – has reached the milestone of fifteen years in business.
Working across the sectors of hotel commercial property, hospitality, and the Events sector, the business was launched in April 2006 by entrepreneur Alex McKie. It now owns, leases or manages over 600 rooms across Scotland, and has its own Commercial Property Agency, working with the hospitality industry, Drysdale & Company. This successful sub brand sits amongst several property companies in the Fusion portfolio.
In 2008, Fusion Meetings & Events was launched by Alex and his business partner Stuart Evans. They've now managed over 10000 events in 120 different countries around the world.
"Our story may well resonate with a range of businesspeople at the moment, especially those in the hospitality sectors, facing stark career choices," said Alex. "In 2006, I resigned from my Business Development role at Crieff Hydro Hotel & Resort and decided to set up on my own, initially founding Fusion Events and Venues Services which consulted for some big names, including Famous Grouse, Dunblane Hydro, Blue Sky Experiences, and many others."
"It was a huge gamble to walk away from the job security I had, but luckily, I never looked back.
A couple of years later though we were in recession again with the banking crash, but rather than stagnate, I formed a partnership with Stuart Evans who was also looking for a fresh challenge, and we set up Fusion Meetings & Events. We're delighted to say that many of the clients we attracted then to give us their business are still with us."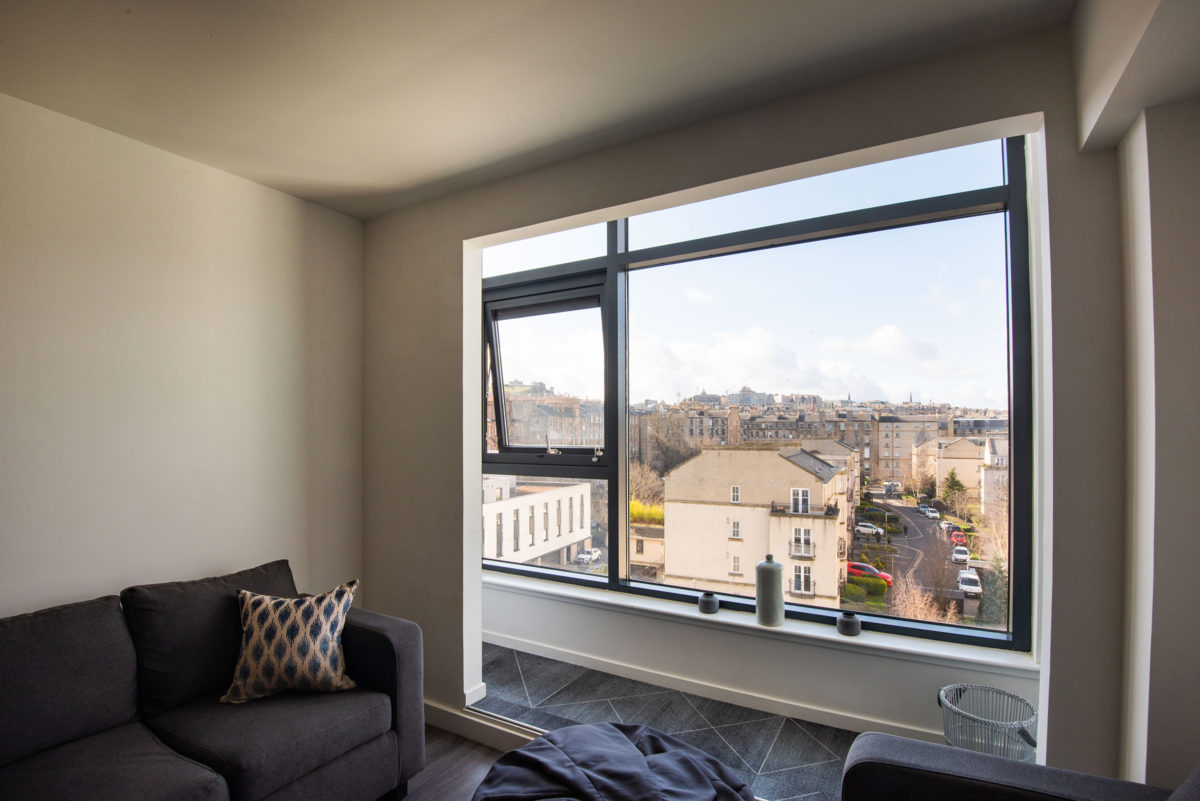 "Our move into the property world came in 2011 with the leasing of Logierait Lodges," continued Alex. "We felt we could run this business with greater efficiency, adding significant value to its offering. We were delighted to go on to buy it in the pandemic. Many more properties joined our stable through a mix of purchasing, leasing, joint ventures, such as Old Churches House in Dunblane, which we developed into a small boutique hotel, Royal Gardens Apartments in Stirling, and Loch Ness Guest House in Fort Augustus."
Fusion has now developed this side of the business into The Accommodation Trading Company, offering specialist, "one stop shop" services for hospitality owners and investors which are designed to maximise their revenue streams. These include Corporate Restructuring support, together with the more practical services of property maintenance & landscaping, property protection & security, and utilities and hospitality procurement.
Other business ventures over the past fifteen years have included the launch in 2015 of Clearly Scotland, a destination management company
"2020 saw Covid19 arrive, and for many hospitality businesses, and those in Meetings & Events, it was a torrid time," said Alex. "Once again, complacency didn't come into it for us though, and we ended up having a pretty good year, securing several new service partnerships across Scotland with operators and developers, including Edinburgh Rooms in McDonald Road. It's a fantastic resource in the City which is going to be very well used as we come out of this pandemic. "
"We've used this time to redeploy 90% of Fusion Meetings & Events staff into other roles within Accommodation Services Fusion Group," continued Alex. "The pandemic will present opportunities for this sector, with many hotels looking to cut operating costs and improve efficiency when they re-open."
"We also set up Drysdale & Company with Stuart Drysdale, seeing an opportunity in hospitality hotel disposals and acquisitions and commercial property in the sector. This covers an overlap with management assistance, accommodation booking, and joint ventures & leasing, all designed to boost revenue and improve an operator's profit margin. We handle sales of-course, but sometimes our input in these ways can mean that a sale isn't needed in the end, or, if it does go ahead, the property will sell at a much better price for the asset owner."
"Our business model enables Drysdale & Company, as a fully independent business, to sit well within our Fusion parent company," said Alex.
Alex also reported that FME was working on events for the latter half of this year, with a full remit planned for 2022.
He finished by saying: "Fifteen years have flown by, full of challenges and opportunities in equal measure. Back in 2006, my marketing one liner was "the possibilities are endless", and do you know what, they still are..!"
The Fusion Group of Companies:
Established in 2006, and based in the Scottish Central Belt, The Fusion Group of Companies is a dynamic mix of separate businesses predominantly servicing the property, Hospitality and Events sectors. These include Fusion Meetings & Events, together with the Destination Management Companies, Clearly London and Clearly Scotland, plus numerous successful Hotels, self catering establishments & Holiday Parks, Restaurants & Venues, together with Serviced Apartments & Rooms, all operating as their own stand alone brands. Drysdale & Company, a commercial property agency specialising in the hospitality sector, has recently been added to the portfolio.