This month Hibernian Supporters have launched their 'Hampden £100k' campaign, which asks fans to consider donating the cost of their day out at Hampden Park for the upcoming Betfred Cup semi-final against St Johnstone to the club by way of a one-off donation to Hibernian Supporters.
Fans who contribute £25 or more to Hibernian Supporters throughout January will be entered into a prize draw to win a signed Hibernian shirt of their choice.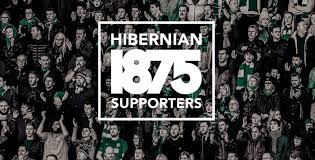 Hibs fans have contributed financially to the club through Hibernian Supporters, with around £20,000 handed to the club each month and directed towards the football department to help put the strongest possible team on the pitch.
Hibernian Supporters chairman Jim Adie is pleased to be able to provide fans with an opportunity to back the club financially during these times and he hopes this new, bold campaign will raise significant funds at an important time of the season.
He said: "We are asking fans to consider donating the cost of their day out at Hampden this month to Hibernian Supporters so we can continue to boost the football budget at the club.
"Some supporters have donated a one-off sum of £25, which they would otherwise have spent on a match ticket while others have generously contributed more to cover the would-be costs of travel to Glasgow or refreshments at the stadium.
"Our aim continues to be to support the football club financially and we can't thank our members enough for their backing with our latest initiative."
Members and contributors to Hibernian Supporters can make a new one-off donation by logging in to their account here and scrolling to the 'Make A One-off Payment' drop down menu.
New contributors can make a one-off donation to the Hampden £100k campaign by clicking here and selecting the 'Single Payments' tab.
Fans can follow the latest news on the campaign this month by keeping tabs on the Hibernian Supporters Facebook and Twitter channels.