The Chair of Bield's Board of Management has been recognised in the Queen's 2020 Birthday Honours.
Dr Lesley Holdsworth, who trained as a physiotherapist and is now the Scottish Government's clinical lead for digital health and care, has been made an Officer of the Order of the British Empire (OBE) in recognition of her services to physiotherapy and health services. 
Lesley, who became Bield's Chair in March 2020 with a pledge to continue the housing and care provider's focus in delivering a 'significant' positive impact to the wellbeing of older people, said receiving the honour is 'truly humbling' and she felt honoured to have her work and efforts recognised in this way. 
Lesley said: 'When I heard about this award, it was in the darkest days in May, the height of the pandemic, and I did a little dance! It was such a bright thing at such a dark time.
"I feel that my experience in the Health sector has direct relevance to the work of Bield and am thoroughly enjoying contributing to the work of this most important organisation.
"I see great synergy between health, care and housing in terms of the interdependency all have on health and well being – and I feel passionately about each of those sectors. 
"This has been all the more relevant as we face all the challenges in our response to COVID-19. But I am confident that Bield has and is responding in a most positive way to safeguarding the health and wellbeing of its tenants, owners and customers as well as our workforce who are just tremendous."
Lesley has worked for the NHS since 1979 – originally training as a physiotherapist, she has held a number of senior national roles contributing to and developing health and social care policy since 1995.
Most recent roles have included Head of Health Services Research for Scotland and Director at NHS 24. For the last five years, Lesley has been working part time for The Scottish Government as Clinical Lead for Digital Health & Care.
Lesley has been a member of the Board of Management of Bield since 2015 and acted as Vice- Chair for three years before being appointed Chair.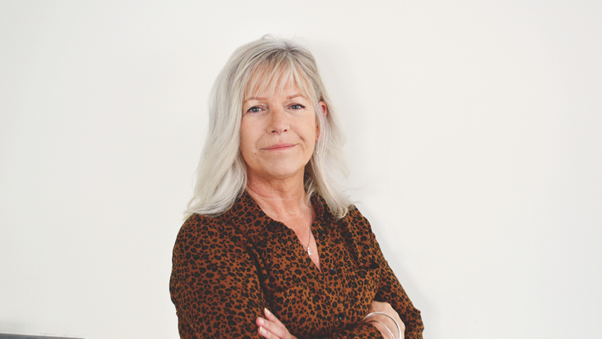 Dr Lynne Douglas, Chief Executive of Bield, said everyone at Bield is immensely proud of Lesley's well-deserved honour which reflects her years of public service.
Lynne said: "We already knew we were extremely fortunate to have someone of Lesley's reputation and expertise – and this OBE just underlines that emphatically.
"We know with Lesley's leadership we can grow stronger and that Bield has the ability to make a significant positive impact on the wellbeing and quality of life of its tenants, owners and staff members."
Lesley is a fellow of the Chartered Society of Physiotherapy, the UK Faculty of Clinical Informatics, the Winston Churchill Trust and a visiting professor to a number of Scottish Universities.
In 2018, she was named both Scottish Digital Impact Leader of the Year and UK Digital Leader of the year.
To find out more about Bield and its developments, visit www.bield.co.uk  or follow on Facebook @bieldhousingandcare and Twitter
@BieldScotland