Hibs have published advice to fans wanting to watch tonight's Betfred/League Cup Group B match with Forfar Athletic.
There will be no live Hibs TV coverage of tonight's game – with Cliff Pike and Tam McManus back for Saturday's Premiership game against Ross County.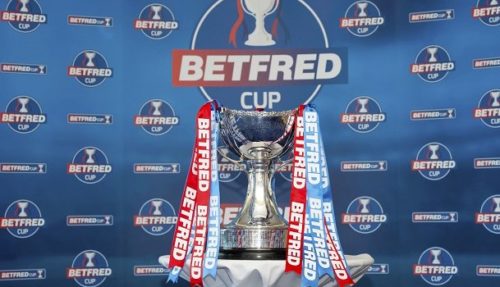 Forfar are offering a Pay Per View option for £12.50 and to register for the stream and make payment fans should follow the simple steps below.
Register at forfarathletic.univtec.com/outside/register
Once registered you will be asked if you have an access code. There is no access code for this game – therefore please click 'not now' and you will be taken to the main match page.
Click on the Forfar Athletic v Hibernian match graphic. Find the 'tickets for sale' section (below the access code information) and 'buy this event now'. Follow the payment instructions. Check your email for the payment confirmation email from Stripe.
It is advisable that you register and pay for the match as early as possible to avoid issues prior to kick-off and to test your device and connection. On match day please return to Forfar Athletic TV above and log in. You should then be able to watch the match once the stream goes live. We recommend you log in early and stay logged in well ahead of the stream going live.
You should be able to live stream the match via an up to date laptop, computer, smart phone or tablet. Please note that the stream is provided in HD but the quality of the footage will be dependent on the bandwidth and speed of your internet connection. You can adjust the resolution in settings (available once live in the bottom right-hand corner).
You can only watch via one device at a time. If you are already logged in on one device and try to log in to another a message will pop up to ask you to delete the earlier device and this will allow you to log in with the current device.
Technical support for log-in or password issues will be available in advance of the live stream but again we recommend you are set up and ready to go well in advance to avoid any delays in watching the action.
Unfortunately, due to the large array of smart phones / devices we cannot provide advice or technical support on issues relating to your specific equipment or set-up. We therefore recommend you test it out well ahead of the live stream and refer to specific user guides for your particular set-up. We have retained our recent friendly v Brechin City as a free stream to allow supporters to test their device set-up and internet connection.
The live stream is provided via an automated camera system and while our test events have gone well, we would remind viewers that this is not a multi-camera full scale match production. It will differ in feel from the televised football broadcasts we are used to and may well feel more like being at the game. For example, if you pop away to get a cup of tea and miss some of the action there are no action replays! However, you can pause and 'rewind' the action and will be able to re-watch the match later.
Forfar are not in a position to offer commentary with the live stream, but the camera system will pick up live pitch noise."