OPEN WEEKEND THIS WEEKEND AT CAMELOT HOLIDAY PARK NEAR CARLISLE
£1500 off all HOLIDAY HOMES and £2500 off RESIDENTIAL LODGES ALL WEEKEND
With cash reductions and no site fees to pay until 2021, it's a good time to consider buying a holiday home, or residential retirement lodge than this weekend at Camelot Holiday Park near Carlisle.
A weekend long showcase is taking place on Saturday 26th and Sunday 27th September when prospective buyers can view the industry leading lodges (from £125k) and holiday homes (from £24,995) which are now available.
Supplied fully furnished and decorated, the holiday homes are from manufacturers including Atlas and ABI with a luxury specification. Camelot Holiday Park is family run, safe and secure, with a full twelve month season. It offers a convenient location within easy reach of Edinburgh and with the Scottish Borders and the Lake District easily accessed for day trips. 
Current models available include the Abi Ambleside, with two spacious bedrooms and optional panoramic sliding doors, the ABI Beverley, which also has two bedrooms, along with an updated colour scheme for 2020, comfortable free-standing sofas, and an en-suite with bath.
Also available is the Pemberton Regent with three bedrooms, fully integrated kitchen appliances, and the option of a separate lounge.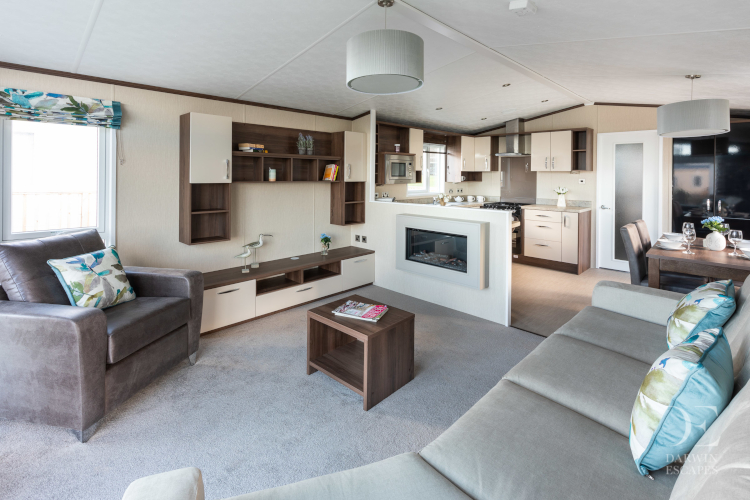 For over 55 buyers looking to downsize or retire, the residential lodges at Camelot Holiday Park are also an appealing proposition, offering a maintenance free life with like-minded neighbours, and where owners can start enjoying the outside space that comes with their lodge straight away. All lodges are supplied with decking and car parking spaces.
Inside the lodges are equipped with every modern comfort, open plan layouts, master bedrooms with en-suites, storage space and luxury kitchens with integrated appliances.
"Come along to our Open Weekend where we have significant savings on offer whatever you are looking for. If you want a well specified holiday home within easy reach of two of the most popular and most scenic parts of the UK, you will find it here, or if you want to retire you will love the community feeling on our family run park," said William Stewart from the park. 
"The holiday homes can also be purchased as a lucrative second income opportunity."
Mr Stewart outlined that potential owners at Camelot Holiday Park could look to charge £300-£500 per week, peak season, by renting out their properties through Airbnb, resulting in a valuable second income throughout the year. 
Local attractions close to Camelot Holiday Park include the World Famous Old Blacksmiths Shop at Gretna Green, the Gretna Gateway Outlet Village, the Kielder Water & Forest Park, Carlisle Castle, and Hadrian's Wall.