Skyrora, Edinburgh's rocket company, is establishing an engine test complex in Fife.
This move is expected to create 170 new jobs in the area in the next decade.
Their complex consists of a fuel and oxidiser loading system to put fuel into both tanks and a pressure supply system to feed the fuel into the engine on the test stand. Skyrora built the test stand, created the access road and the concrete slab which the test site sits on, all within a few weeks and at a fraction of the cost.
The company wants to test all three engines used on its rockets in one location, to validate the engine performance. Following the 3.5kN and three-tonne engine tests, Skyrora is now looking at expanding the test site to allow the rocket company to test their seven-tonne engine, used for the first and second stage of the low Earth orbit (LEO) vehicle, the Skyrora XL.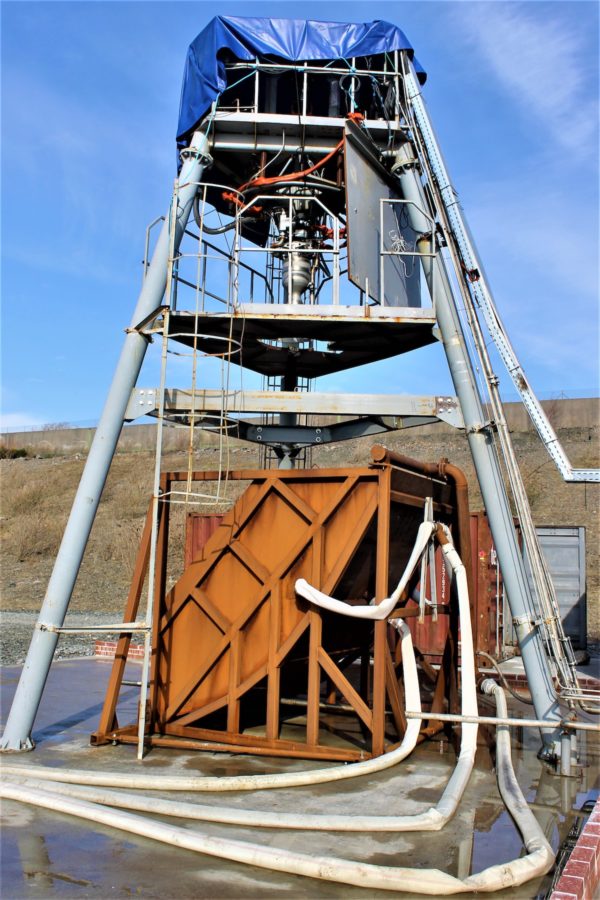 Dr Jack-James Marlow, Engineering Manager at Skyrora, who oversaw the testing, said: "Our engine test complex is a fantastic opportunity for Skyrora and the UK Space industry. Scotland is heading towards an unprecedented growth in UK space and our complex is one step closer to achieving this. We are planning to test all our engines, which are fully 3D printed and operate on high-test peroxide (HTP, a highly concentrated solution of hydrogen peroxide), at the site. Our recent successful testing of the three-tonne engine is nearly ten times greater in thrust than our last series of engine tests on our LEO engine. We pushed the engine to its limits to find its operational envelope and critical parameters. The engine performed as expected and has enabled us to begin small volume production of the engine".
Volodymyr Levykin, chief executive officer of Skyrora, said: "The opening of our engine test complex represents a giant leap forward for the UK's ambitions as a space nation and Scotland's status as a space hub. The location and additional jobs will benefit the UK space industry and help the overall economy grow. It will also allow Skyrora's highly skilled workforce and a young generation of engineers and technicians to be a part of this space revolution.  Skyrora has developed and come so far as a team and a company, and I am really proud to see how many milestones we have achieved in a short period of time."