Neighbourgood is the idea of two members of the Grange Cricket Club. This new way of eating and drinking outside while retaining contact free delivery and physical distancing is really innovative.
Ed Wilson is one of the partners in the enterprise. He lives in Edinburgh and his partner Preston had already seen the idea in action in his native South Africa. They were training at the ground one day and thought it would be the perfect place to introduce the market concept with some of Edinburgh's best food and drink.
Ed told us: "It is a bit weather dependent, but we have some stretch tent cover in case it does rain. This will run for seven weeks from Wednesday to Sunday each week."
You enter a one way entry and exit system but then you are free to go wherever you please – but for consuming your purchases you need two things – a Deliveroo account and also a spot at a table, or within a painted circle on the grass.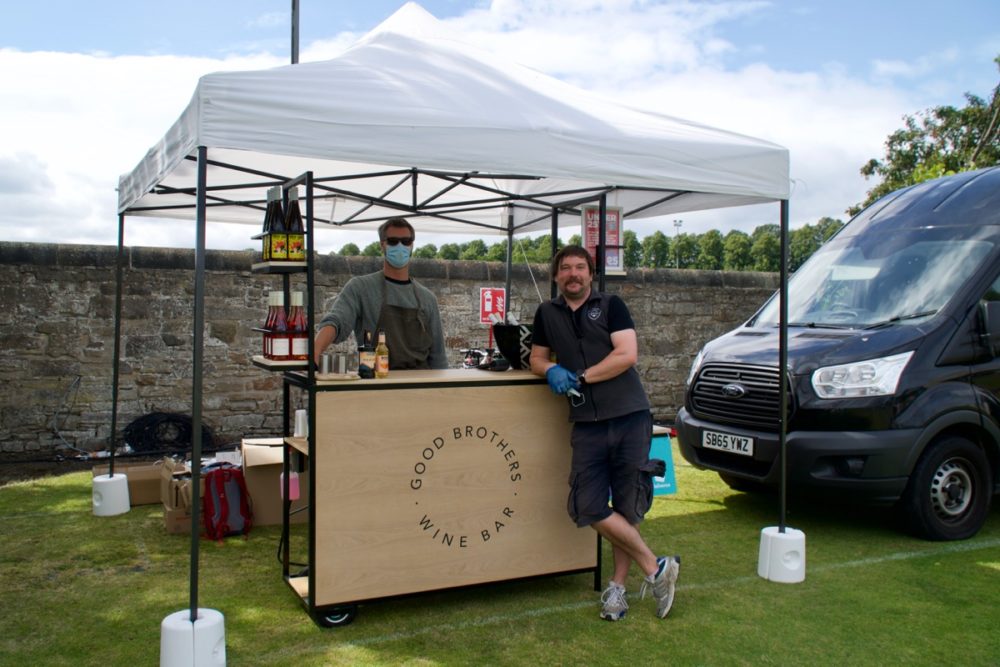 The outdoor market is full of well-known names like Rost, Edinburgh Gin, Good Brothers and Lucas Ice Cream. I tried some buffalo wings and some halloumi fries from Ròst. If you are not familiar with their offerings don't worry. When you open the Deliveroo app it lists all the possibilities which are open to you and then each vendor has a produce page. So if you fancy a glass of fizz from the Prosecco Boys and something to eat from Mint then you can organise it and pay for it easily on the app.
The app then tells you when you can go and pick the food and drink up from the individual vendor and you take it back to your space.
It is much better than having to queue for ages at a burger bar. It means no more splitting of bills – and the space is perfect whether you are a group of up to five partying or a family unit with a baby in a buggy.
Yes it is a bit weather dependent, but we're sure they will adapt and change whatever is needed to fit with any variations on the sunny day when I visited.
We met some of the patrons who were enjoying themselves and the food and drink on offer.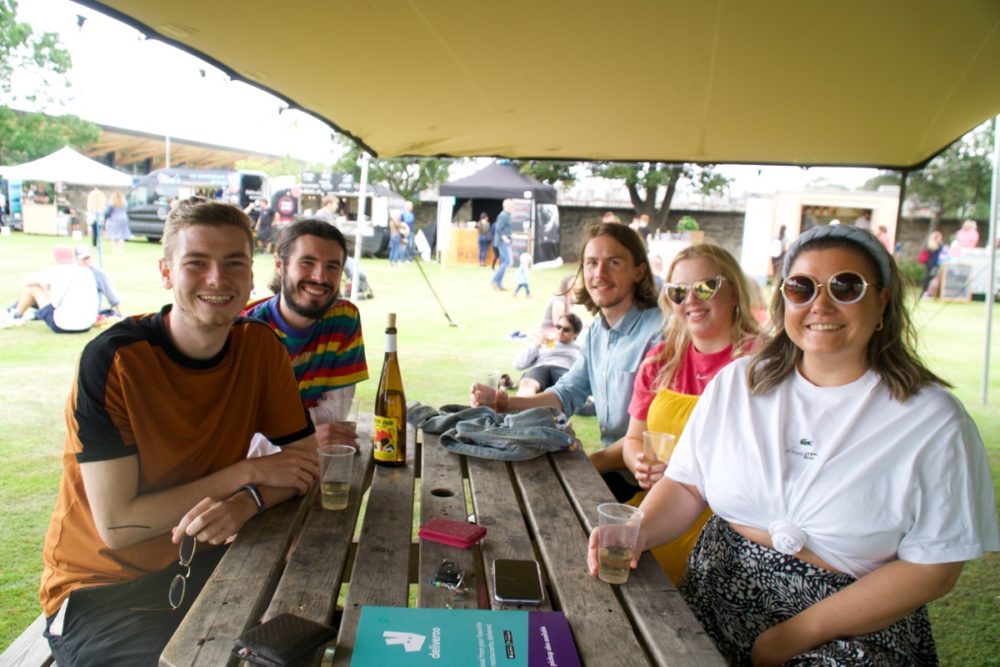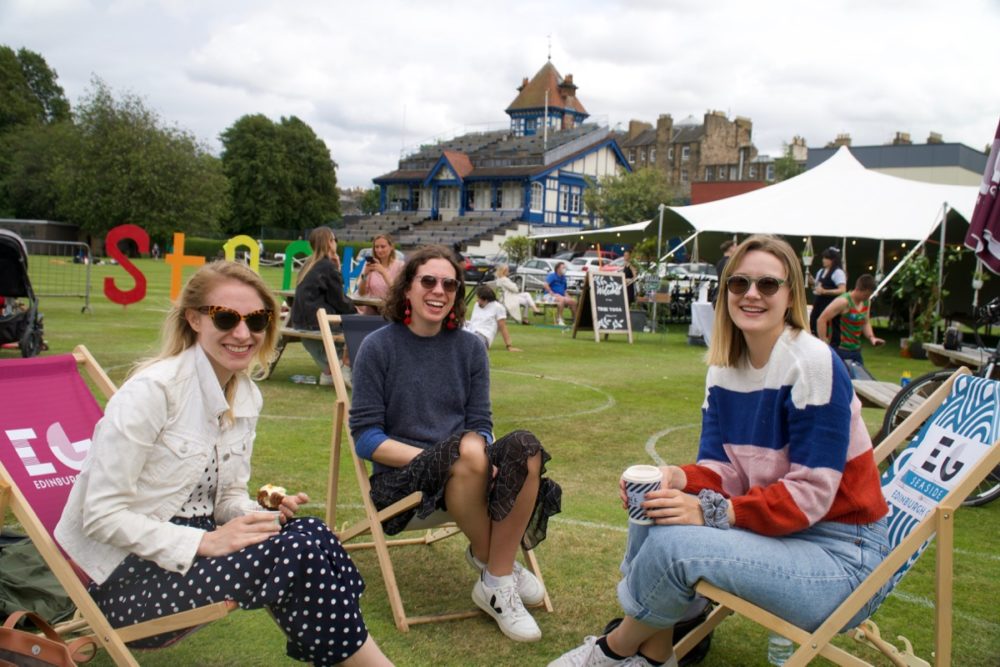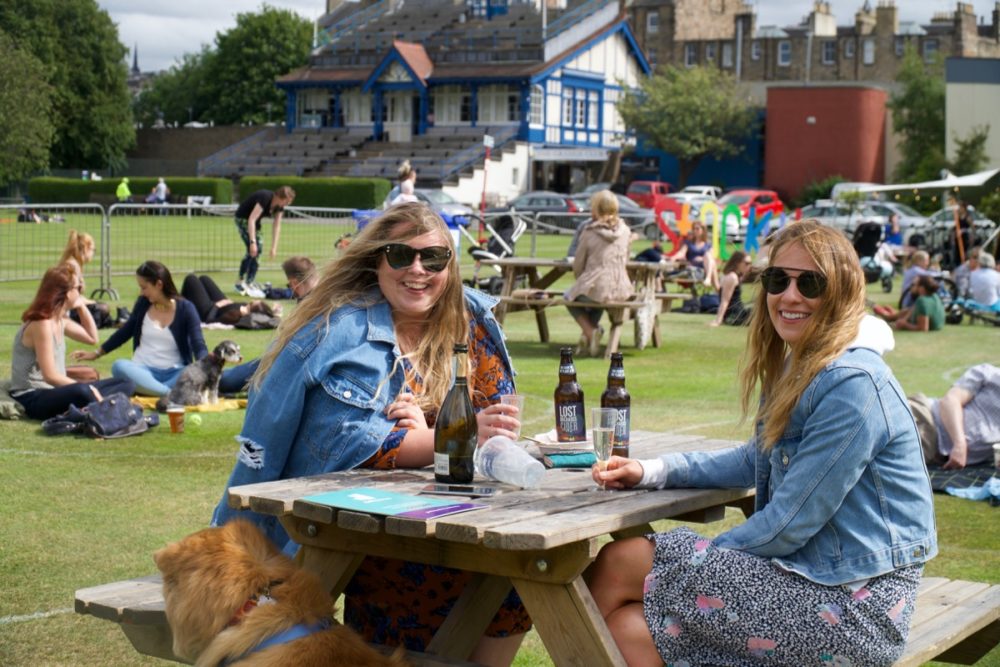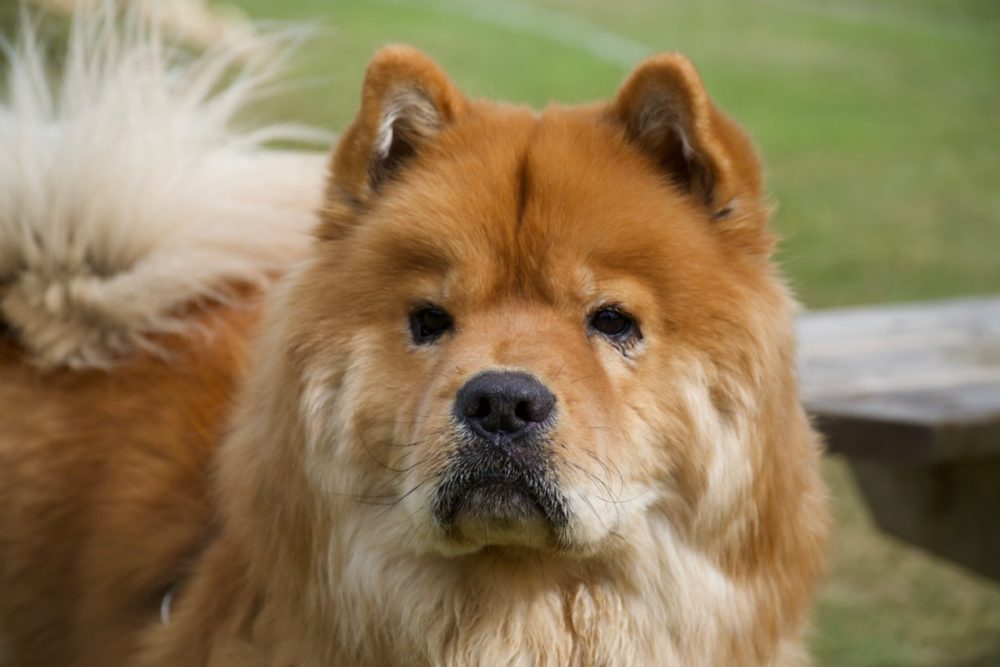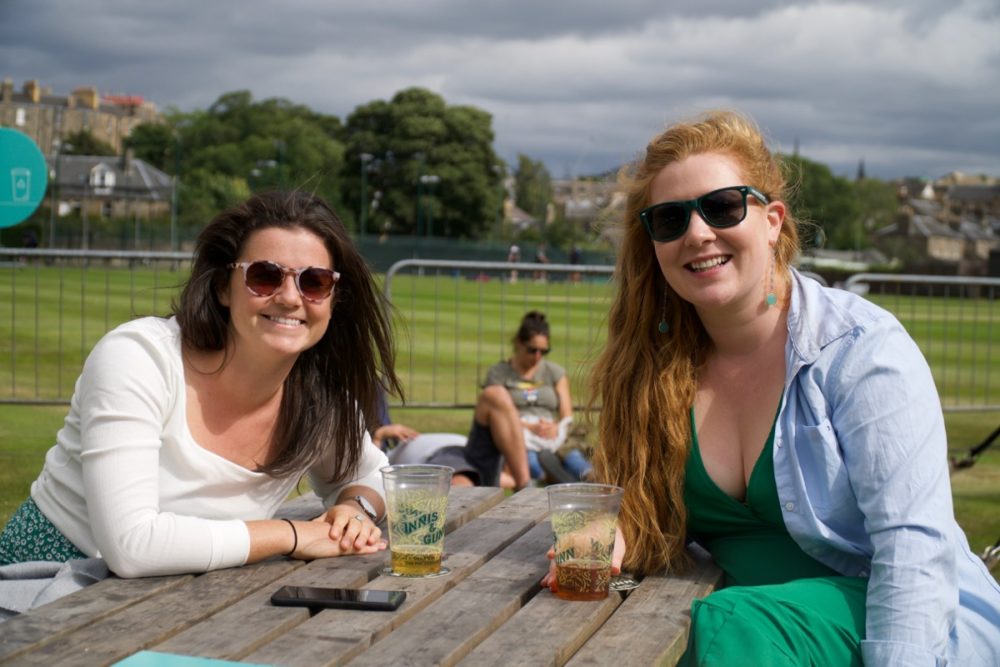 The Neighbourgood Market will run weekly until the end of August, Wednesday to Sunday and starts today, Wednesday 15th of July. The trading hours will be 12:00pm until 19:00pm.
www.theneighbourgoodmarket.com
Neighbourgood Market is located at The Grange Club, Portgower Place, Stockbridge EH4 1HQ