Christmas at the Botanics opens today and there will be30 nights of light installations all inspired by Christmas. 
There are over one million twinkling lights, more than 4500 metres of cabling, 250 metres of garlands, 4480 candles and 60 Moroccan lamps set out along the trail. The one-mile trail weaves through the Botanics, using the Garden's natural landscape and historic buildings as a backdrop for awe-inspiring visual effects.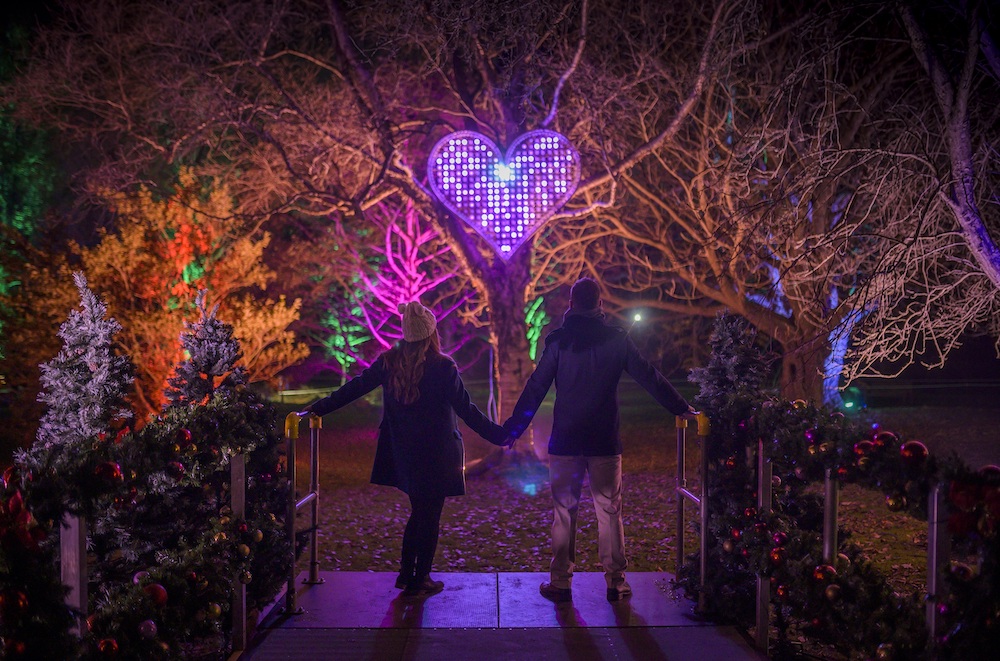 New installations such as 'Voyage', a display of 300 floating origami boats on the Pond, created by Italian art and design studio Aether and Hemera, and the Laser Garden which comes to life with dancing laser beams and theatrical fog will add to the array of lights. 
The Cathedral of Light with its 60-metre-long archway is back as well as the Fire Garden, which includes a mixture of fire and light.
Visitors will end their winter wonderland journey by taking part in the new 'Light Hearted' installation, a playful interactive sculpture which lights up when two people hold hands, before enjoying the 'Festive Finale' at Inverleith House, which centres around colourful projections that play in time to much-loved Christmas classics.
Kari Coghill, Director of Enterprise and Communication at the Royal Botanic Garden Edinburgh, said: "At this time of year, when we are all thinking about Christmas trees, holly wreaths and so many other delights from the plant kingdom, there is a wonderful synergy with the light trail and the work we do. We are at the heart of efforts to look after plants such as these and currently support a huge conifer conservation project ongoing in more than 50 countries across the globe. Buying a ticket helps to support this and our other plant science and conservation work."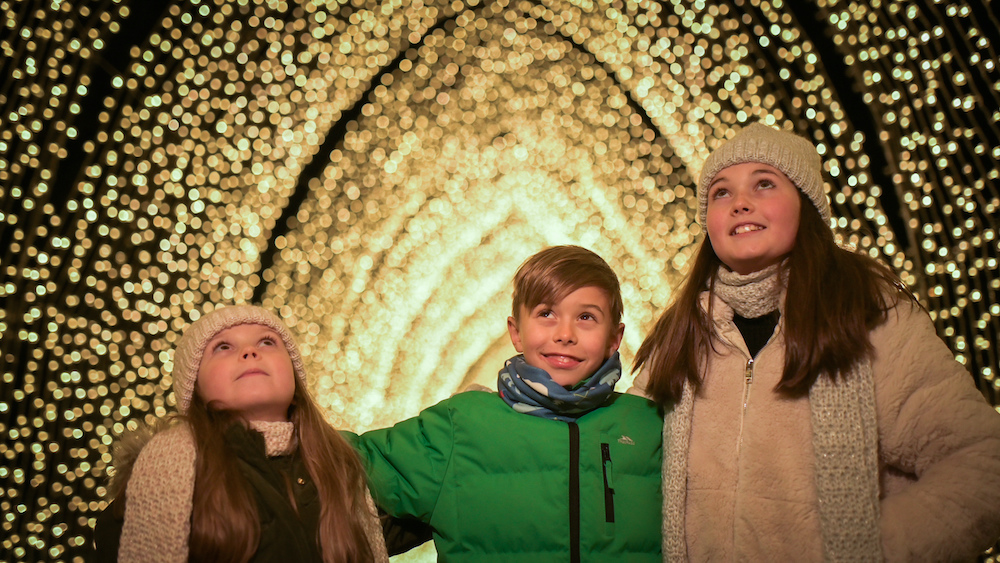 Jonathan Marks, Chief Development Director at Raymond Gubbay, a division of Sony Music, which promotes the event, said: "As the event enters its third year, it has become a staple light show in the winter calendar for Edinburgh locals and tourists alike. What better way to kick off the festive season and encourage a bit of Christmas spirit than with a dazzling light show set against the natural landscape of the Botanics. The new installations for this year will keep adults and children mesmerized for the entire duration of the trail and encourage them to spread a little Christmas cheer amongst family and friends."
For ticket information, pricing and timings visit rbge.org.uk and follow @mychristmastrails #ChristmasAtTheBotanics
Christmas at the Botanics is one of seven illuminated trails promoted by events promoter Raymond Gubbay Limited, a division of Sony Music, in partnership with the Royal Botanic Garden, Edinburgh and creative producer Culture Creative.